Ellesmere Musical Theatre Company are currently well into rehearsals for their upcoming performance of 9 to 5, a musical based on the book of the same name by author Patricia Rensik, with music and lyrics by no other than TV and music legend, Dolly Parton.
The group rehearse at Sheffield's Highfield Community Centre, just off London Road, with rehearsals taking place up to three times a week. The production will take place in the Montgomery Theatre, Sheffield city centre Tuesday 12th April until Saturday 16th, with a matinee performance at 2:15pm on the Saturday. (The evening shows commence at 7:15pm). Rehearsals take place on a Tuesday and Friday's 7:30pm-10pm. The cast have been rehearsing "9 to 5" since October 2015.
I had the pleasure of being invited along by the company manager Philip Smith to a rehearsal to see the cast in action before they perform in April in front of a paying audience in the 420 seat Victorian Theatre.
The company formed in 1947, and were originally known as Ellesmere Operatic Society. Recent productions include The Addams Family, Me and My Girl. The group are also members of National Operatic and Dramatic Society, which was founded in 1899, and it is the main representative body for amateur theatre in the UK. It has members of some 2,400 amateur/community theatre groups and 3000 individual enthusiasts, staging musicals, operas, plays, concerts and pantomimes in a wide variety of venues. It aims to help amateurs achieve the highest standards of best practice and performance.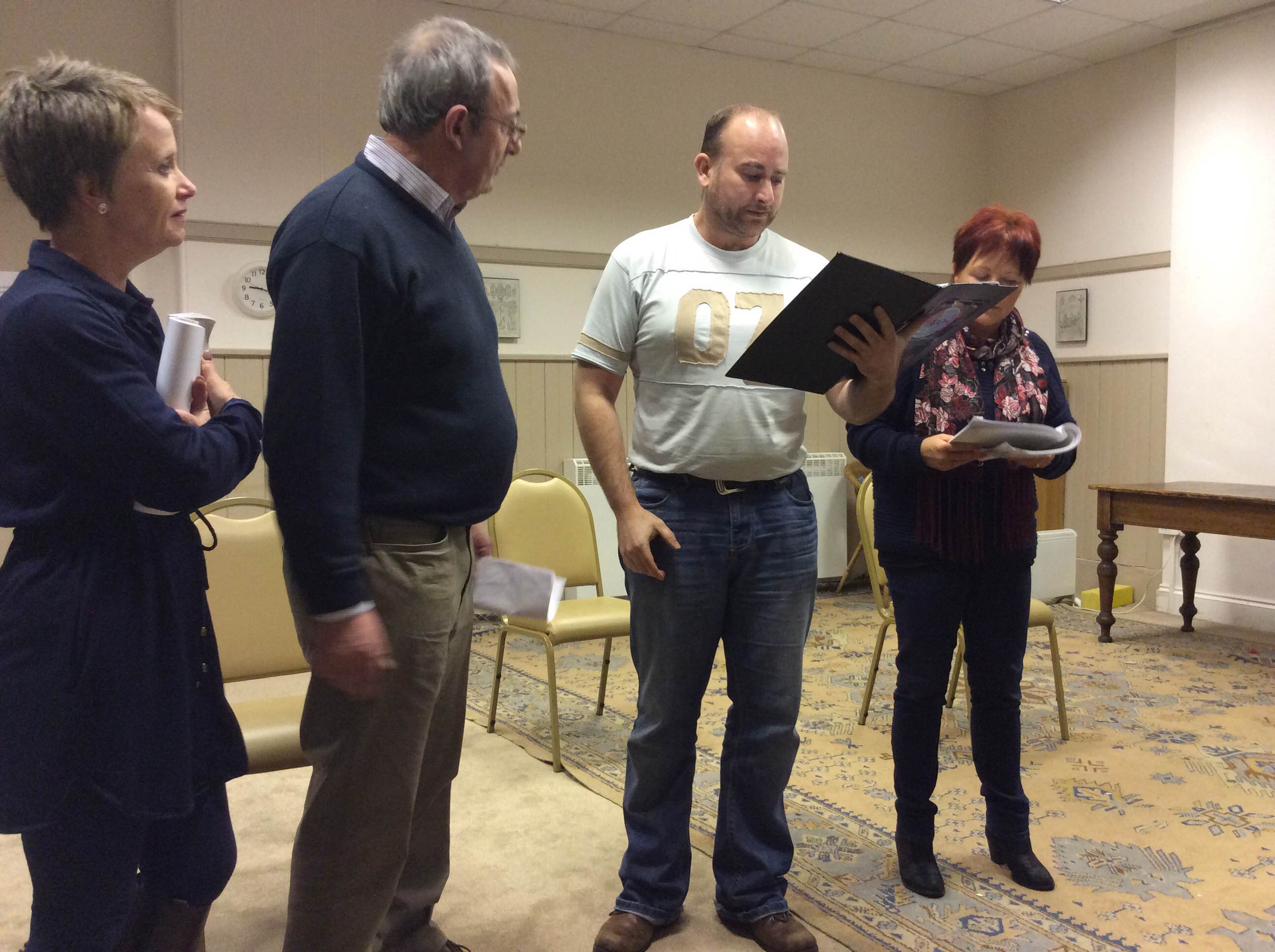 9 to 5 tells the story of three unlikely friends taking control of their office and learn there is nothing they can't do, even in a mans world! Based on the 1980 hit film, 9 to 5 is a hilarious story of friendship and revenge which is outrageous.
The evening starting with a physical and vocal warm up led by Musical Director Gavin Usher. This evening's rehearsal predominantly focused on musical number "Change It" by the ensemble, in the larger rehearsal rooms, with lead characters practicing parts of the script in a smaller rehearsal room. Vocally the group sound fantastic, with great harmonies and all perfectly in key with each other.
The group paused for a well earned break just after 8:30pm. The ensemble were soon back in action by 9pm, with a dance practice in full swing. (With the earlier rehearsal song CHANGE IT), led by both Gavin and choreographer Gillian Deutsch.
This particular production is a particularly special one in the sense that the Company are working alongside Professional Producer and Choreographer who has worked with West End shows, Jeremy Tustin.
I ended my first visit by moving into the smaller room where I watched the principal roles rehearsing from their scripts. This was my favourite part of the evening! Such talent! Such believable American accents too! I cannot wait for my next instalment.
Further information about the Company along with previous and upcoming performances and ticket sales, just log onto their informative website www.ellesmeretc.co.uk or contact the ticket secretary directly on 01142 364487. Tickets can also be bought via the Montgomery Theatre - www.themontgomery.org.uk Unfortunately there is currently no disabled access to the Montgomery Theatre at present. Hopefully this will be something either the theatre or the Theatre Company will address in the future.
Preview By: Lottie Davis-Browne