A major artistic collaboration between West Yorkshire Playhouse and Opera North comes to fruition this June as Stephen Sondheim's INTO THE WOODS opens in Leeds. Bringing together two of Leeds' key arts organisations for their first ever large scale co-production, it is directed by West Yorkshire Playhouse Artistic Director James Brining and performed by singers from the Chorus of Opera North.
The result is a feast for both the eyes and ears. The costumes and set have been designed by Colin Richmond who worked with James Brining on last year's critically-acclaimed production of SWEENEY TODD: THE DEMON BARBER OF FLEET STREETfor WNO (Welsh National Opera) and the cast features Opera North's celebrated Chorus whose vocal versatility and dramatic ability are admirably suited to Sondheim's scintillating music and sparkling lyrics. The conductor is James Holmes, a keen advocate of American musical theatre who rejoins James Brining's creative team after also conducting SWEENEY TODD.
James Brining, Artistic Director, West Yorkshire Playhouse, said
'For two of Leeds's great cultural organisations to come together on such an iconic title is a real coup. Having collaborated successfully in the past, we are excited to cement our continuing relationship with Opera North as we work together on creating this large scale production.
Having directed Sweeney Todd, I am delighted to have the opportunity to work on another Sondheim classic. Not only that, it is a real privilege to be able to marry the skills and theatrical creativity of West Yorkshire Playhouse with the singers and musicians of one of Britain's great opera companies.'
Characters from several well-known fairy tales collide in Sondheim's darkly comic fable. As their paths cross, they soon discover that you should always be careful what you wish for – and that 'Happy Ever After' is only the beginning.
The large-scale production has a principal cast of 23 performers drawn from the Chorus of Opera North, the Company's full-time professional ensemble. Playing Cinderella is Gillene Butterfield who starred as Julie Jordan in Opera North's production of CAROUSELin 2012 and 2015. Appearing as Jack is Nicholas Watts, who has recently played Count Almaviva in THE BARBER OF SEVILLE(2015) and Ferrando in COSÌ FAN TUTTE (2016). Dean Robinson (Gaston, LA TRAVIATA, 2015) assumes the role of Baker. INTO THE WOODS also features a young company.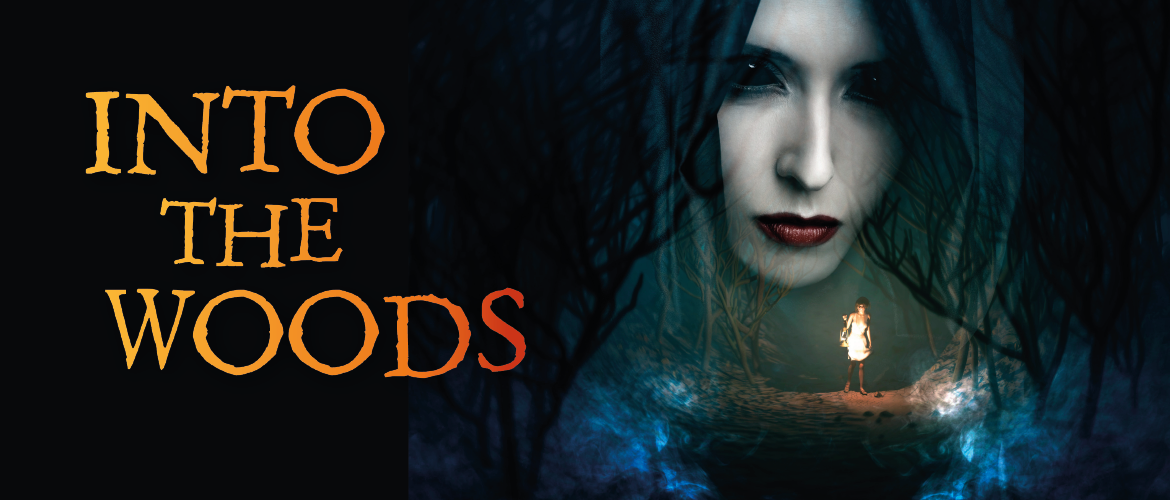 Richard Mantle, General Director, Opera North comments:
"I am delighted that Opera North has joined forces with West Yorkshire Playhouse for this unique collaboration. As a national company rooted in Leeds, we are deeply committed to forging strong creative partnerships within the City, and delivering the highest standard of contemporary performances for audiences here in our home region.
Working with West Yorkshire Playhouse on a large-scale co-production has long been an ambition and takes us to a new level of partnership. Into the Woods is one of the greatest late 20th century works of musical theatre, and this new production will combine the artistic muscle of both companies in order to create something extraordinary."
As his co-production of INTO THE WOODS runs in Leeds, James Brining opens SWEENEY TODD in Brussels, directing his critically acclaimed co-production of Sondheim's musical for La Monnaie. This staging, which runs from 14 – 30 June, is performed by principals Scott Hendricks, Finnur Bjarnason, Hendrickje Van Kerckhove and Christopher Gillett and a company drawn from La Monnaie Chorus. It marks the fifth incarnation of SWEENEY TODD which was reworked as an operatic production with the WNO Chorus for national tour last year. His debut production as incoming Artistic Director for West Yorkshire Playhouse, it was staged in 2013 in partnership with Royal Exchange Theatre for the Playhouse's epic Quarry stage and for Royal Exchange Theatre's more intimate in-the-round space. The production is based on his original staging for Dundee Rep, for which he won a TMA Award for Best Musical.
Following its premiere staging at West Yorkshire Playhouse for Christmas 2015 James Brining's production of CHITTY CHITTY BANG BANG, co-produced with Music & Lyrics, is currently on a major year-long tour of the UK and Ireland. Other productions for the Playhouse are THE RISE AND FALL OF LITTLE VOICE, THE CRUCIBLE, Alan Bennett's ENJOY and TALKING HEADS.
Listings information:
Dates: 2nd – 25th June 2016, (no performances on Sat 11th and Sat 18th June)
Times: Mon – Sat 7.30pm, matinees Thu 1.30pm and Sat 25th June 2pm
Accessible performances
Audio Description: Tue 21st June 7.30pm and Sat 25th June 2pm
Captioning: Wed 22nd June 7.30pm
British Sign Language: Friday 24th June 7.30pm
Post Show Discussion: Thursday 16th June 7.30pm
Tickets: £45- £13.00
Booking: 0113 213 7700 wyp.org.uk