Alan Bennett's comedy masterpiece Single Spies visits the Lyceum Theatre from Tuesday 26th – Saturday 30th April. Starring Nicholas Farrell, Belinda Lang and David Robb, the award-winning espionage double bill is a pointedly satirical snapshot of two members of the infamous 'Cambridge Five', Guy Burgess and Anthony Blunt, both recruited as spies by the Soviet Union during World War II.
In 1950s Moscow, Coral Browne receives an invitation to lunch with shunned Soviet spy, Guy Burgess, with the sole instruction to 'bring a tape measure'. An Englishman Abroad is a wry and touching play which chronicles the pair's fleeting friendship and Burgess' attempts to cling to his way of life as a Soviet citizen.
A Question of Attribution gives us a glimpse into Anthony Blunt's life of espionage within the very walls of Buckingham Palace. Following his double-life as an art historian to royalty and a Soviet spy, this witty tale of forgery and deceit culminates in a sharp and candid interrogation from Her Majesty the Queen herself.
Best known for his film roles in The Iron Lady and Chariots of Fire, Nicholas Farrell plays Guy Burgess. Belinda Lang (2 Point 4 Children) who recently appeared on the Lyceum stage in Oklahoma! plays Coral Browne and Her Majesty the Queen, with Downtown Abbey's Dr Clarkson, David Robb as Anthony Blunt.
These amusing and compelling plays span the globe from Moscow to London. With forgery, fraud and hilarious blunders, Single Spies gives us a glimpse into a life full of espionage, secret identities and even an interrogation by the Queen.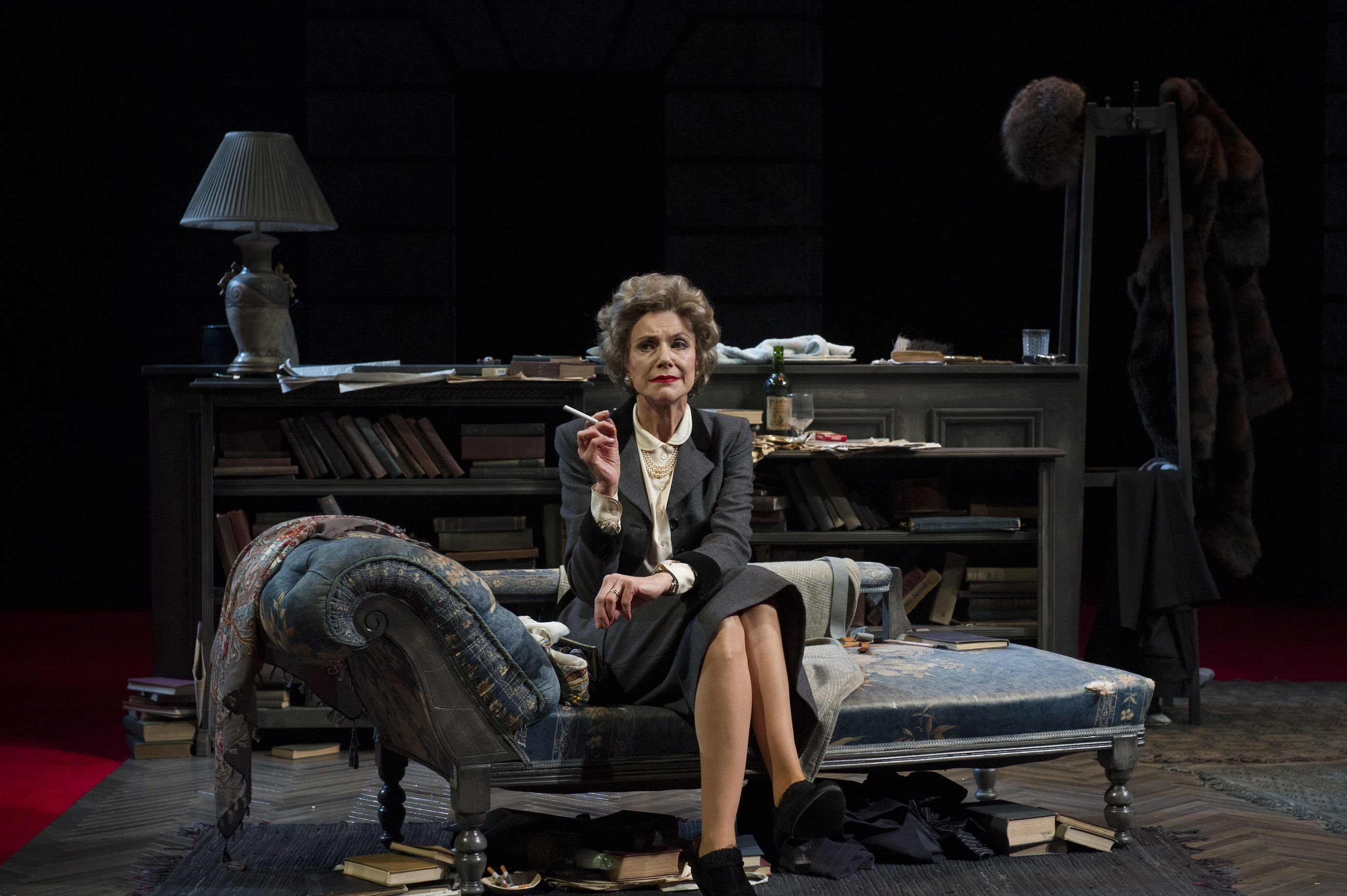 Single Spies is directed by Rachel Kavanaugh. Former Artistic Director of Birmingham Repertory Theatre, Rachel has directed multiple celebrated productions at Regent's Park Open Air Theatre including The Sound of Music (nominated for Best Musical Revival, Olivier Awards; winner of Best Musical Revival, WhatsOnStage Awards), Much Ado About Nothing and As You Like It. For Chichester Festival Theatre, Kavanaugh's Love Story was Olivier Award-nominated for Best New Musical and received a West End transfer.
Nicholas Farrell's previous credits include The Browning Version/South Downs (Chichester Festival Theatre and West End) and Damsels in Distress, he also starred as Alan Bennett in The Lady in the Van (Queen's Theatre). Farrell's extensive film career includes The Iron Lady, Legend and Chariots of Fire.
Belinda Lang is best known for playing Bill Porter in hit TV show 2 Point 4 Children (BBC) further screen credits include Second Thoughts (LWT), Doctors (BBC) and Midsomer Murders (ITV). She has recently appeared on stage in Oklahmona! (Northampton/Tour), Ladies in Lavendar (National Tour), Hay Fever (Royal Exchange and Haymarket Theatre) and East is East (Birmingham Rep).
David Robb is best known as Dr. Clarkson in the multi-award winning drama Downton Abbey (ITV). His extensive television credits also include Wolf Hall, Roman Mysteries and Garrow's Law (all BBC). On stage he has recently appeared in The Audience (Apollo Theatre) and Hamlet (Tour & West End).
Single Spies premièred at the National Theatre in 1988, opening to critical acclaim and receiving an Olivier Award for Best New Comedy in 1990.
Sheffield Theatres Listings:
Crucible Lyceum Studio 55 Norfolk Street, Sheffield, S1 1DA
Box Office 0114 249 6000 - Mon - Sat 10.00am to 8.00pm
A transaction fee of £1.50 (£1.00 online) applies to all bookings made at the Box Office (excluding cash).
On non-performance days the Box Office closes at 6.00pm.
sheffieldtheatres.co.uk
Twitter: @crucibletheatre @SheffieldLyceum
Single Spies
Lyceum Theatre
Tue 26 – Sat 30 April
Tue – Sat 7.45pm
Thu 2.00pm
Sat 3.00pm
Tickets £13.00- £28.00
Concessions, group and schools discounts available
(Photo: Alastair Muir)