Tmesis Theatre Graduate Company present Grimm. This is a training project in physical theatre, part of the annual Physical Fest in collaboration with the Unity Theatre.
We enter and take our assigned places facing in, dimmed lights, branches above us the storyteller begins and we become aware of movement in the shadows. Soon a host of characters from The Brothers Grimm tales enter and leave the circle, fleeting glimpses.
Throughout the 15 minute piece we see hints of the imagery from these stories and the metaphors held within about life and growing into adulthood. The performance ends with us being asked which path we would like to take through the woods!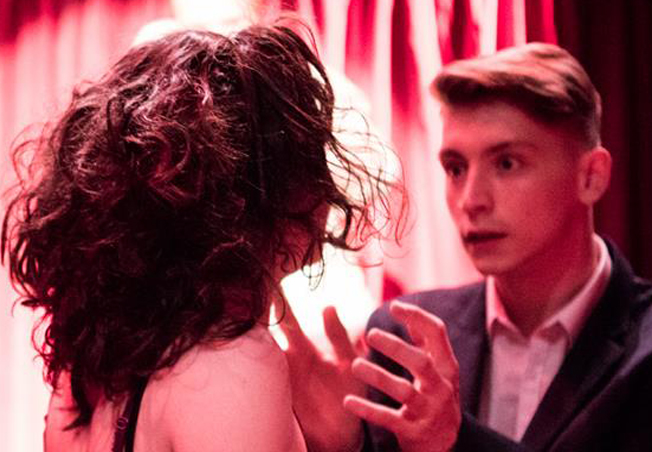 These young performers didn't cease in their focus and physicality, moving from individual characters, partner work and ensemble. An interesting piece of theatre that whets the creative appetite for the night's main performances.
My only minor criticism is of the recorded storytellers, the quality of the audio isn't great, it jarred against the atmosphere the players created. Either it needs to be recorded again with a clearer, softer track or, and this would be my preference, digitally degrade the track to make it crackle and hiss, like an old recording, much more in keeping with the tone of the overall piece.
Grimm is repeated twice nightly throughout the Physical Theatre festival at 7pm and 7:30pm. It's free but booking is recommended. Catch it if you dare!
Reviewer: Alan Harbottle
Reviewed: 23rd May 2016