The Tempest is the latest in a series of Shakespeare adaptations to mark 400 years since the Bards death, produced for St George's Hall by new theatre company Chalice Media Limited.
This abridged version of, what is believed to be Shakespeare's final play, is set on a remote island where Prospera, the once Duke of Milan (played by Jane Hamlet, in this version, the male character Prospero, is the female Prospera), has been banished with her daughter Miranda, Rachel Horrobin. Prospera, a sorcerer, arranges for a Tempest, a great storm, to shipwreck her sister Antonia (Jade Frank, originally Antonio) who was the cause of her banishment along with Alonso, King of Naples (Robbie James Williamson). The aim of this is to ensure Alonso's son Ferdinand (Aaron Kehoe) falls in love with Miranda and to reinstate her to her rightful place.
Aiding Prospera in her plan are a team of sprites, led by Ariel (Laura Harris, who also directed the piece), who was enslaved by Prospera after being trapped by ruling island native witch Sycorax whose son Caliban (Thom Clegg) despises the new island leader Prospera.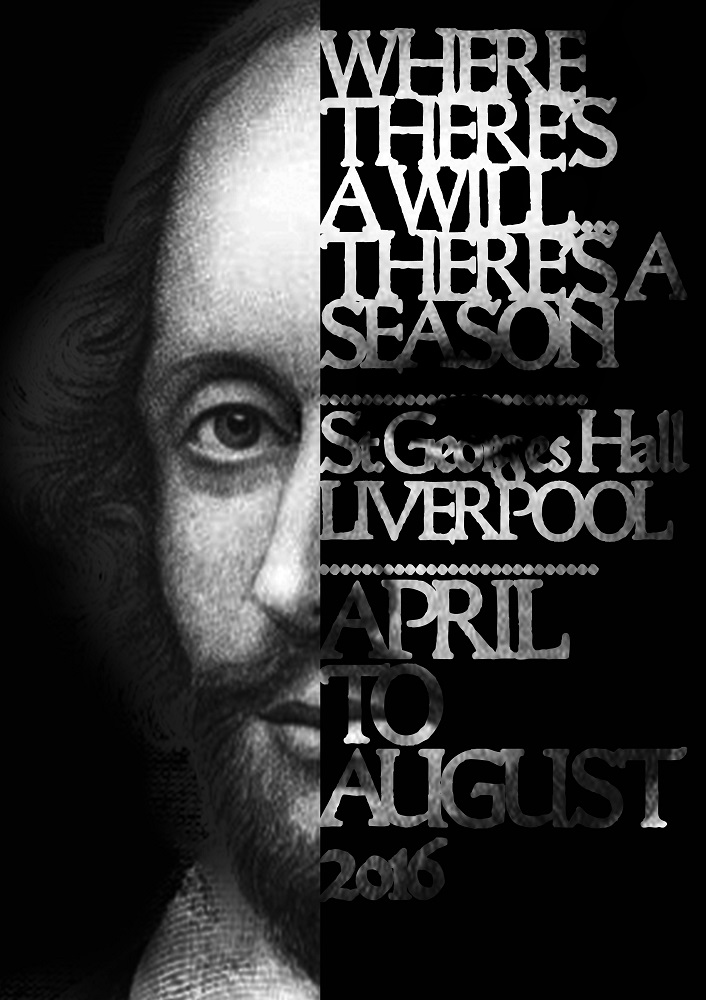 This is a large cast and like many of Shakespeare's plays, the plot can seem complex but that is one of the markers of a strong Shakespearian production - the ability to clarify the complexities and truly bring it to the audience. Sadly, this production failed in this aspect.
There were some simple elements that could have drastically improved the production. For me, as great as Shakespeare's words undoubtedly are, sometimes its the silences that carry more power and it felt as if this production was too scared to allow the silence. The dialogue was rushed at points and there was an intermittent soundtrack that played which covered silences, distorted speech and added nothing to the overall production. It would have been better without the soundtrack, especially when it was played over dialogue. This can be a dangerous enough thing to do on stage but when the actors are not mic'd, it is lethal.
The lack of microphones was a big issue at times. It is a very difficult space to work in. Acoustics are excellent for music but can be difficult of voices and I definitely think this production would have benefitted from some form of microphones even if it was just a couple of stage mics. Most of the actors would have benefitted greatly from the extra projection.
It wasn't bad though. Hamlets Prospera was a highlight. She had a great stage presence, a power to her demeanor that carried such a big character and her vocal projection was the strongest in the cast. Clegg Caliban too was impressive. Whenever he was on stage, he instantly drew my attention and delivered the character with depth playing both the comedy and serious elements of Caliban well.
The set was interesting and worked well with such a small stage and large cast and the steampunk style costumes added to the vintage feel.
Overall, the whole production felt inexperienced. Chalice is only three years old and in many elements it showed. It takes courage for any company to take on Shakespeare and I applaud Harris and her Chalice team for giving it a valid go. I think this is a company whose bravery will see it do many great and greater things over the coming years.
Reviewer: Helen Kerr
Reviewed: 3rd June 2016
North West End Rating: ★★★