The incredibly popular and highly adored teenage magazine Jackie from the 1970s has been made into a musical and is an absolute delight from beginning to end. The much loved stars that graced the pages of Jackie such as Cliff Richard and Donny Osmond are the soundtrack to the turbulent life of Jackie, a 54 ('that's almost 60!' she often cries) year old woman with a teenage son, recently divorced and feeling a little bit desperate. She seeks comfort in reminiscing over her Jackie magazines that she stumbles upon and transports us back in time to simpler days when all loves troubles could be answered by Cathy and Claire.
The songs accompany the story rather than the story accompanying the songs and this was something particularly impressive about the production. All musical numbers were cleverly interjected and in no way felt forced, helping to make the story grow organically rather than resulting in an audience patiently enduring the 'in-between' of all of their favourite songs. The band on stage were brilliant and effectively placed in the background, enough to witness but in no way distracting from the story. Songs such as 'What Becomes of the Broken Hearted?', 'I Beg Your Pardon' and 'I Love to Love' went down particularly well with the audience but could not compete with the hilarious rendition of 'Puppy Love' performed by Bob Harms and the energetic version of '20th Century Boy' performed by Michael Hamway who played Jackie's son, David.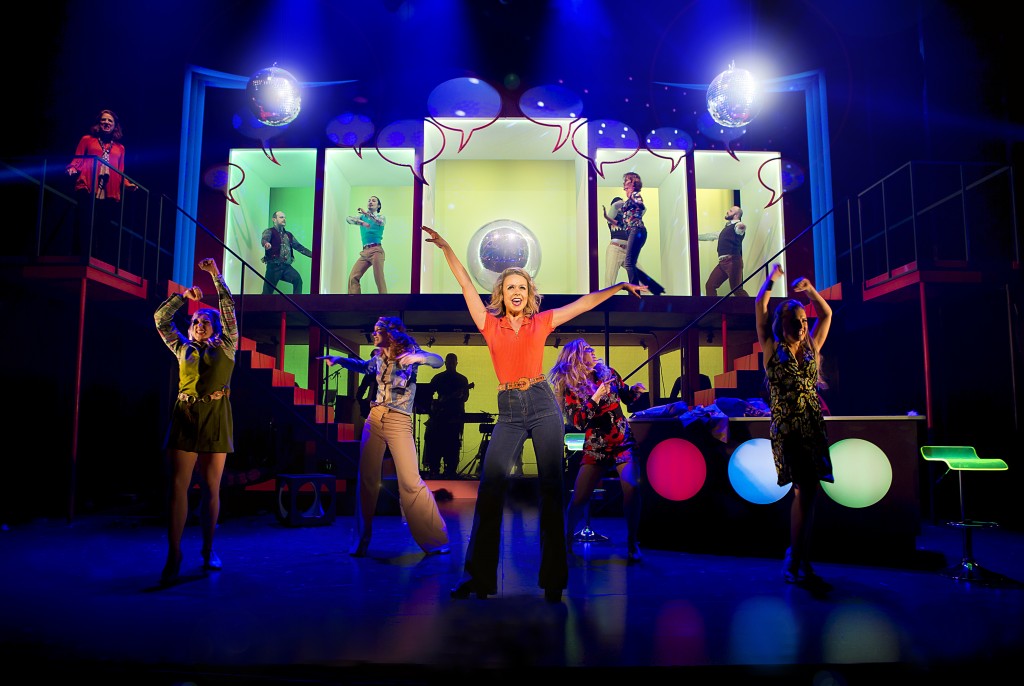 Other performers who deserve particular attention are Daisy Steere who plays the endearing and naïve Young Jackie, often receiving a laugh from the audience. Her voice was strong and beautiful throughout and I expect her career to continue to flourish from here on. Lori Haley Fox who plays best friend Jill, always at hand with a bottle of prosecco and a sticky toffee pudding (what more could a woman need from a best friend?), had perfect comic timing throughout the show, admirable energy throughout and was a joy to watch, always bringing a smile to the audience. Of course without question Janet Dibley as Jackie was exceptional. Hilariously funny and relatable to the predominantly female audience of a similar age. Many women were spotted in the audience sharing knowing glances and giggles at the similarities between themselves and Jackie, making the show that more brilliant and real.
I struggle to find fault in anything the show has to offer. Although not incredibly moving or powerful, it is light-hearted and has the feel good factor which is sometimes all you want from the theatre. I highly recommend anyone available to get down to the Liverpool Empire and witness the brilliant show for yourselves. A brilliant night is guaranteed and I anticipate the show will be receiving standing ovations for the remainder of the week! Jackie is at the Empire until the 2nd July so get tickets whilst you can!
Reviewer: Sarah Goldsmith
Reviewed: 28th June 2016
North West End Rating: ★★★★