I have to be honest; I had never heard of this opera until being asked to review it. I had heard of Kurt Weill, and knew of his marriage to Lotte Lenya and his long-term friendship and collaboration with Berthold Brecht. I was familiar with The Threepenny Opera, and some of his lighter music... but this was something new, and therefore exciting and I was really looking forward to seeing this. And let me tell you I was in no way disappointed.
This opera was presented by students of The Royal Northern College of Music under the expert tutelage of Stefan Janski (Director), Jonathan Ainscough (Assistant Director), Clark Rundell (Musical Director) and Kevin Thraves (Chorus Master); and, having never seen a production of theirs before, let me tell you right here and now, I am an instant fan and can't wait to see this talented group perform again. If this is an 'in-training' production, then I was watching the stars of the future last night. The quality of their combined talents was unsurpassable, and I was in awe!
From the moment I walked into the theatre I knew this was going to be a production to rival even Covent Garden itself! The stage being dimly lit with the overall impression of black and a background of street noises gave just the right illusion and started the evening well... and it only got better. The set, designed by Kate Ford worked perfectly [my only problem being that certain audience members would have an impaired view of certain scenes, particularly if sitting to the far left]. She had designed a large two-storey house frame and a totally bare and black stage around it, save for a black water hydrant and a black basket ball net. It was minimalist, but perfect. It was a very Brechtian set, and Weill would have most definitely approved of it.
The story is a very simple one on the face of it. Squalid immigrant life in a house where each room is rented by a different family, in one of the poorer districts of New York in the 1930s. It's July and the temperature is heading off the top of the barometer, and so tempers and emotions are also high. One family is being evicted, a lady upstairs is in labour, one wife is having an affair with the milkman, and the resident Rabbi complains about capitalism. [Has Weill given him his own personal political thinking I wonder?] Well things go on like this for a while; the gossips gossip and the workers work, until the husband comes home early and finds the wife with the milkman, and in the heat of the moment shoots both of them dead. He runs into hiding, is caught and the police lead him away to the electric chair. He leaves behind him two children. A young girl madly in love with the Rabbi's son; a relationship doomed never to be consummated from the start; and a young boy.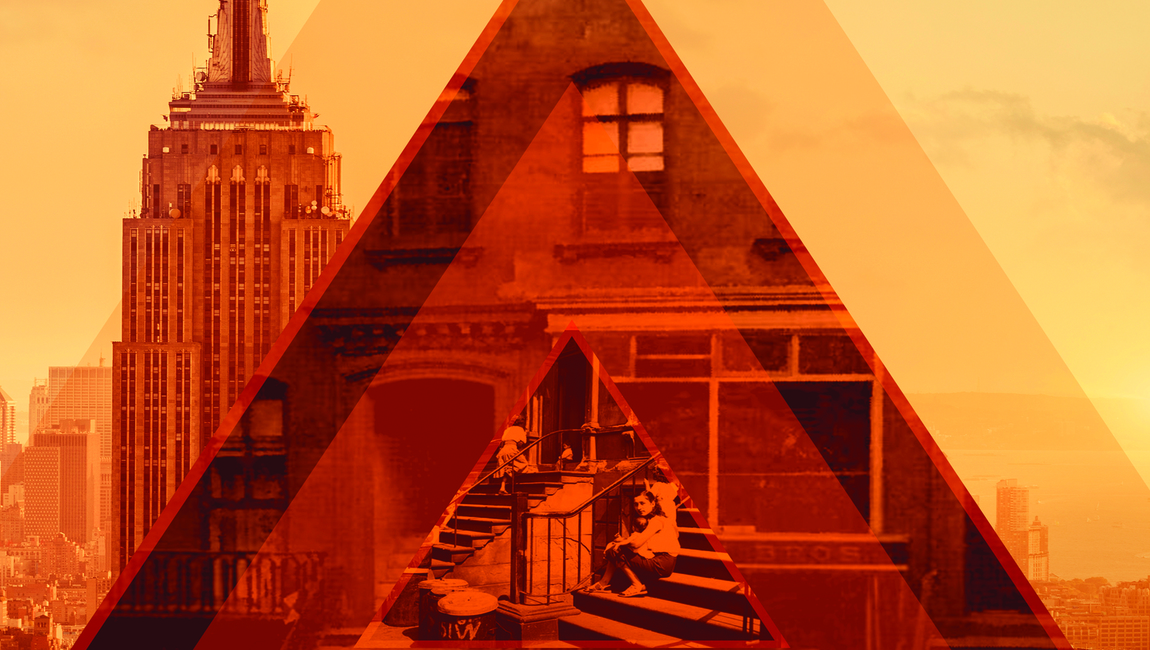 Street Scene then, has all the elements of Grand Opera. Rousing choruses, beautiful arias, and of course tragedy and tragic consequences. But this is not Grand Opera. Somehow Weill has managed to very cleverly blur the boundaries between opera and Musical Theatre in a rather brilliant way. His music infuses the jazz and modern rhythms of the day with a classical score that often finds discord before it resolves into beautiful harmony, and reflects the moods of the happenings on stage as if it were a hand in a glove.
It is hard, nay impossible, to single out any of this excellently chosen cast. They all had superb voices and their acting impeccable. I absolutely adored the Ice Cream Song and the plaintive Lonely House. But the real showstopper came in the unexpected form of the introduction of two new characters who came jitterbugging and jiving onto the stage with the excellently choreographed crowd-pleaser, Moon-faced, Starry-eyed. Even all the costumes and props were totally and convincingly period, and this was a large (double) cast to costume. Each and every one of them, whether principal or chorus, portraying the angst-ridden and downtrodden folk of Weill's 1930s New York to a Tee!
If I have to criticise something, and yes, I really do have to, sorry. Then I really do not like girls playing young boy roles, especially when there is no need to do this. If it were a junior school play or a local Am Dram drama group it is understandable; but in the professional theatre, unforgivable. And just one more thing; Mr. Moran's slapping his wife's face was awful. It was so far from the cheek that, in the words of my mentor, I could have driven a bus through the gap.
However, these are minor details in an otherwise absolutely excellent production. It was RNCM's director's Stefan Janski's swansong; and what a great high to retire on!
This rarely produced musical work of Weill is at The RNCM until 6th December, and I cannot recommend it highly enough.
Reviewer: Mark Dee
Reviewed: 2nd December 2015