It's the time of the year where children young and old eagerly await the 25th December and all that Christmas brings. What better preparation for the festive season than a visit to the spectacular Winter Wonderland at Event City. With live theatre, a circus big top, more fun fair rides than I have ever seen in one place and of course Father Christmas there is literally something for everyone. For the older kids there is also a well-stocked bar.
From the moment you enter the cavernous Event City through a shower of snow you are met with a festival of colour, music and fairground rides. The joy and amazement on children's faces is fantastic to see, the only problem is what do you do first?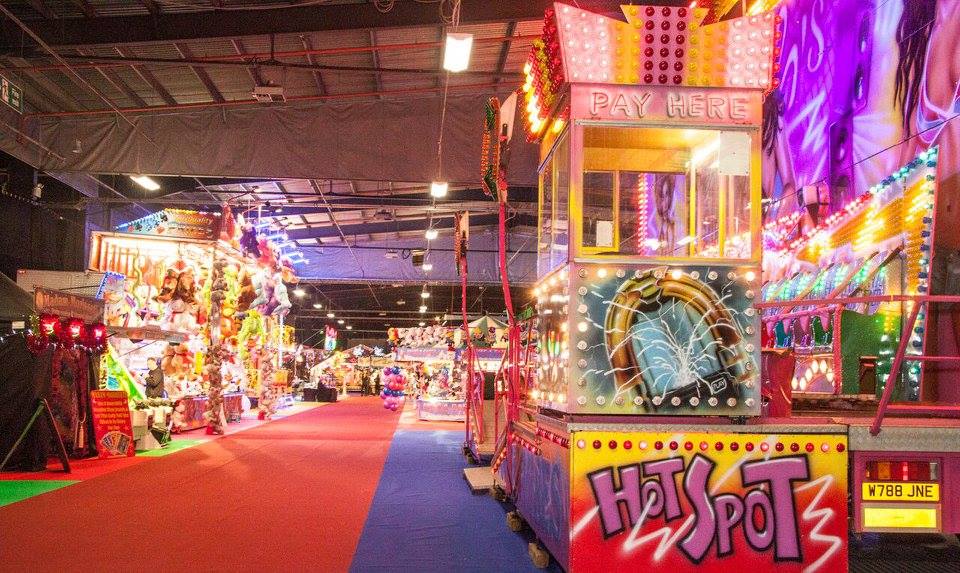 There is a magic show featuring Van Buren which includes escapology and levitation tricks which leave you struggling to believe what you are seeing just feet away from you. Returning for a second year the ever popular Sooty Show captivates the audience young and old. Add to this a Christmas Circus in its very own big top, Ice Princesses live on stage and on press night the Greater Manchester Police band there is no shortage of live performances to keep you occupied.
I went into Winter Wonderland with the idea of counting the number of rides, stalls and food outlets but to be quite honest I lost count. The scale of this event is mind blowing. It is billed as the UK's largest indoor Christmas theme park, and quite rightly so. If anything the rides are more aimed to the younger visitors with height limits strictly enforced on attractions such as inflatables. But that is not to say there aren't any adult rides, far from it. My particular favourite was the bucking bronco ride towards the far end of the arena. Just how riders manage to stay on the bulls is way beyond me!
What would Winter Wonderland be without Father Christmas? Children young and old can visit his grotto and get a picture with the man himself as well as meeting his reindeer who are in residence up to and including the 24th December. After that they will be gone as they have a rather important job to do delivering presents to all the good children. Rumours of Father Christmas taking off direct from Event City led by Rudolf on Christmas Eve are not confirmed!
With each session lasting 4 hours the time flies by and with everything included in the admission fee apart from food, drink and various other additional items. This is ridiculously good value for money and a perfect day out to prepare yourself for Christmas.
Winter Wonderland is open at Event City next to the Trafford Centre daily (except Christmas Day) with various sessions each day until the 3rd January 2016. Full details including session times and booking information can be found at www.winterwonderlandmanchester.com or by telephoning 0843 2081842.
Reviewer: Paul Downham
Reviewed: 11th December 2015