Arriving tonight at The Royal Court Theatre in Liverpool, it looks very different from when Brick Up The Mersey Tunnel premiered here 10 years ago. The renovations are starting to take shape and are giving visitors a much more pleasurable welcome to the theatre than before.
The Royal Court has become synonymous with good old Scouse comedies and Brick Up The Mersey Tunnel fits that bill perfectly. The play is based around The Kingsway Three who, after a lifetime of feeling belittled by the people of The Wirral, formulate a plan to separate the two areas again by bricking up the Mersey Tunnel.
Wirralians Dennis and Anne Twacky are essentially Richard and Hyacinth Bucket with Dennis the downtrodden husband, scared and pandering to his Thatcher loving, Scouser hating wife with a Mrs Slocombe complex (lots of pussy jokes).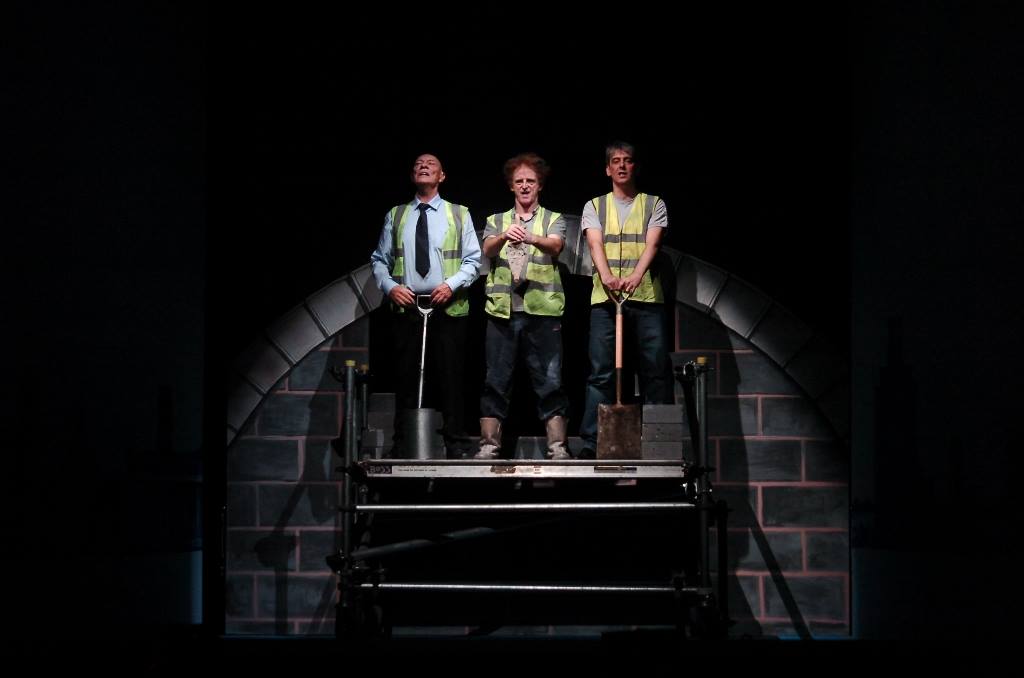 One the other side of the water we find Dickie Lewis - a compulsive liar who has built conservatories for every person you can name, Nick Walton - the devastated husband of a cheating wife who ran off with a business owner from Wirral, and Gerard Gardner - an ex-solider and current post office worked who is in love with Maggie - the owner of the greasy spoon where these unlikely characters are thrown together and bond over a mutual wish to be free from The Wirral.
Throughout the course of the play, all set to reimagined songs you'll recognise, there are jokes galore all focusing on the rivalry between the two sides of the Mersey. The script has been updated to make it current with jokes about both Jürgen Klopp and Donald Trump which would not have featured in the original version.
It would however be very difficult to appreciate Brick Up The Mersey Tunnel if you did not have a lot of local knowledge. There were some outstanding vocal performances, most notably from Carl Chase who as Nick Walton acts as a narrator for much of the play, tying each scene together to the tune of Walk The Line and Paul Duckworth who's rendition of Bridge Over Troubled Waters brought a lump to my throat. With Royal Court regulars Andrew Schofield, Eithne Browne, Roy Brandon and Suzanne Collins, the chemistry between these actors ensured the timing was perfect, even when the actors could hardly keep straight faces themselves. The performances were expertly supported by beautiful sets and a talented band of musicians.
At its essence, Brick Up The Mersey Tunnel is a lighthearted play with a big message. It reminds us to be proud of who we are and where we come from. I'm not ashamed to say that leaving the Royal Court tonight, I may have walked a little taller.
Reviewer: Helen Kerr
Reviewed: 3rd February 2016