RENT is a really incredibly highly thought of musical. It has won a TONY award for best musical and it's songs and story really means something to everyone. It has so many great songs in it, such as 'Seasons of Love', which almost everybody knows. It tells the story of peoples lives, set in the East Village of New York. It has themes of love, loss and living in the moment. I have been to many of LIPA's shows, and they seem to never fail to disappoint. RENT being one of my favourite musicals, I was wondering if I would be as impressed with it as some of the other shows I have seen. It went above and beyond all expectations I had. I knew it was going to be good but I didn't know it was going to be outstanding. I felt so connected to the story, believed every word everyone said and was so impressed with the vocals and the harmonies.
It was directed brilliantly by Jake Norton and Callum Clarke(MD). Everything was so well thought out, and I noticed some lines, which weren't in the original musical, which is a great thing to add in. I think anyone who doesn't know about the musical really got what it was about, which is hard to do because it's so busy all of the time and so much is happening, it was very impressive to watch.
The ensemble was a real highlight for me. I have rarely seen an ensemble so in tune with each other, full of energy and enthusiasm for their characters, I kept turning my eyes towards looking at all the ensemble and never once did I notice any of them break character, they were all so into it and so involved in their role which is so good to see.
One of the main cast members who really stood out was Jess Pritchard who played the character of Mimi, she possesses such a strong voice and such emotion in everything she says, she really connected with the character and I listened to every word she had to say. Such a brilliant character to be able to play, and it was played so well. She also had really good chemistry with the character of Roger, played by André Lassemo. They worked really well together and created some really lovely harmonies.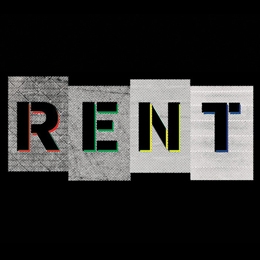 Phil Teles Amaro played a very convincing Mark, perfect casting there. His accent was really great as well as his vocals and as throughout the whole show, great energy and enthusiasm.
Lauren Waine who played Maureen was a real stand out actress, so brave to be able to play Maureen convincingly, which included giving an audience member a lap dance and making everyone in the theatre scream 'MOO'. There is such talent in her voice and acting. Accompanying her also amazingly was Rachelle Diedricks (Joanne). Both of these two had voices that mixed beautifully with each other and there was such good chemistry between them through the whole show, Rachelle's voice was spot on in 'Seasons of Love'.
The emotion in Jordan Alexander's (Collins) performance was incredible. I shed a tear in the reprise of 'I'll cover you'. Every word was said with such conviction, it was lovely to see it played so well. Along with Angel, played by Aleksander Varadian. Which must be such an interesting part to play, and it was played so well. Dancing and running all over the stage in wedge heeled boots must have been exhausting and tiring, as well as keeping up the vocals.
I am always amazed at anything LIPA puts on, it truly is a professional production and I could see it being a touring show, the cast and all of the band and production team all did a tremendous job of bringing the show together and making it a really magnificent production.
Reviewed on: 11th February 2016
Reviewed by: Sam Pears