Thrilling and tense, the perfect words to describe the Dial M for Murder at the Blackpool Grand Theatre. Firstly a quick note on the theatre and all staff - they were, and always are, the most inviting and courteous theatre staff of all of the theatre's I have visited. The story centres around Tony Wendice (Oliver Mellor) who is in a secret plan to murder his wife Sheila Wendice (Terri Dwyer) as she had previously had been unfaithful to him with another character, Max Halliday (Marcus Hutton) - a thriller writer who has just returned from the US.
In this new but classic production every cast member stands out which makes for an all-round fantastic piece of theatre.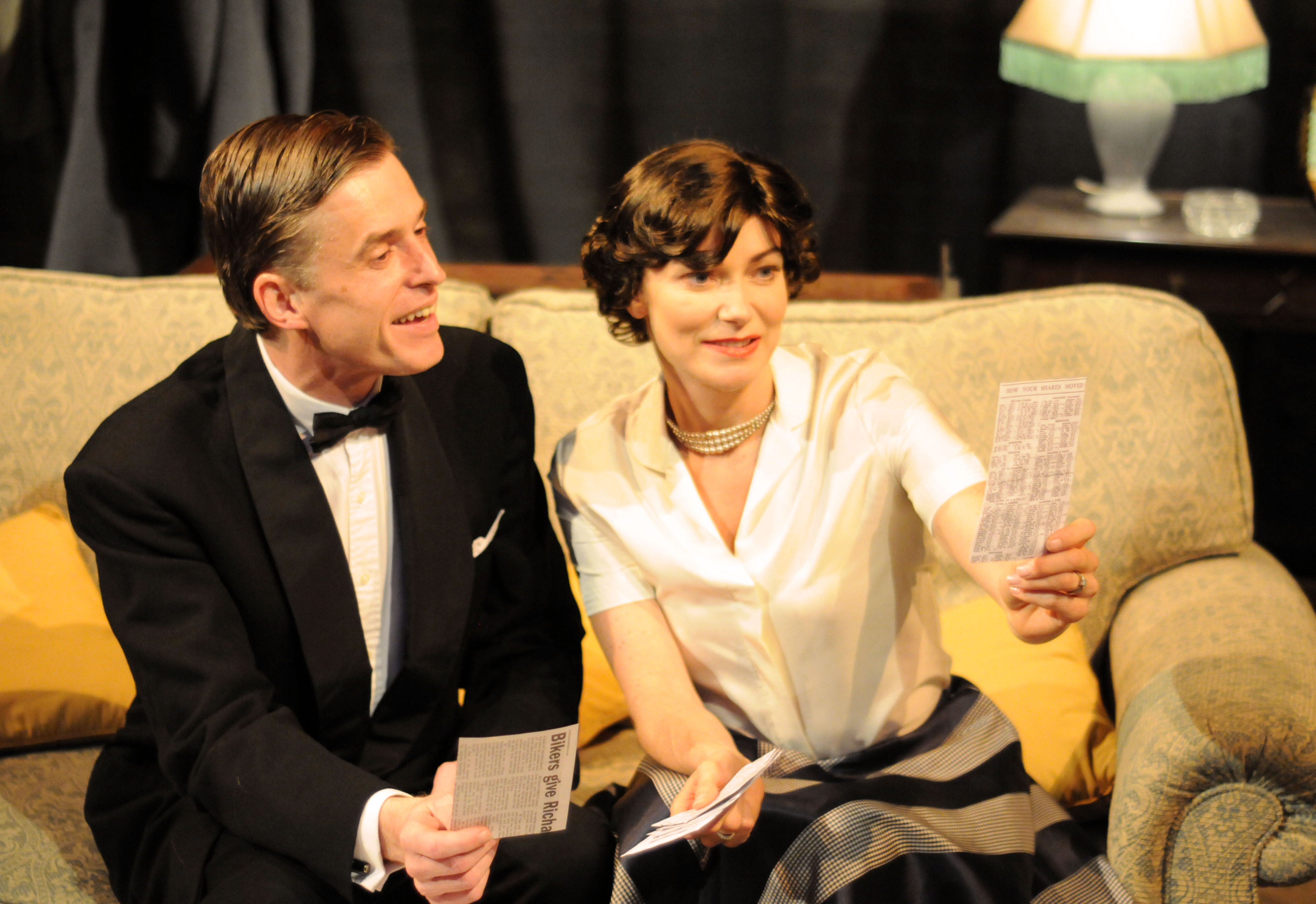 Oliver Mellor (Tony Wendice) makes a perfect Tony which a great mix of charm but also a mix of darkness and intrigue. Mellor is probably best known for his regular role as Dr. Matt Carter on Coronation Street but he has also delved into the theatre world with roles such as James Herriot (All Creatures Great & Small); Edward Raynor (Black Coffee) and Albert Feather (Ladies in Retirement). He really does excel in this production and is the core and life of this show which keeps it feeling fresh and new as it does. Terri Dwyer (Sheila Wendice) who is best known as one of the original 6 cast members of Hollyoaks - playing Ruth Osbourne for a number of years. She plays in this production a fragile and sometimes innocent character who is easily influenced by those around her - a part that is perfected by Dwyer. She is also known for fronting 3 series of 60 Minutes Makeover, whilst also her theatre experience expands to production such as Vagina Monologues; Love V Hate; Truth, Lies, Diana; Abandonment and Through the Night.
Marcus Hutton plays Max Halliday- a former flame of Sheila who is also a crime and thriller writer who has just returned from travelling the US. Hutton has done many theatre productions such as Private Lives; The Scarlet Pimpernel; She Stoops to Conquer and Don Juan. He plays Halliday with a great mystery behind the man himself, whilst being mysterious, it is also shown that he is highly intelligent and also madly in love with Sheila- who throughout the play shows he will do anything for her. John Hester plays the sharp and witty Inspector Hubbard who blazes through all the lies of the characters and finds the truth in all of them. Additionally, he is a well-known and experienced theatre actor whilst being part and directing many a production. Finally, Jolyon Young playing Captain Lesgate who sees his world flipped upside down once he meets with an old friend. Young, personally has the extreme likeness and sound of the National Treasure Stephen Fry and was an audience favourite for sure.
This production is new and yet classic and the incredible ensemble of the show surely make it a hit with the audience, great to see a full house for such a wonderful production. The show now goes on UK Tour until the 30th April so be sure to watch the production company website for more details: http://www.talking-scarlet.co.uk/
Reviewer: Brad Wilson
Reviewed: 16th February 2016