In these uncertain times, there's nothing more certain than we need a lift and a laugh and 'Timpson: The Musical' does it by the shoeful.
So, the topic sounds bizarre. Why would anybody want to watch a musical about Timpson the high street key cutter and shoe repairer? Well, that's because it's about so much more. This isn't just the history (alternate though it is) of the coming into being of Timpson's as we know their high street stores today, it is a toe-tappingly, sing-along, laugh-along jolly of a love story on multiple levels.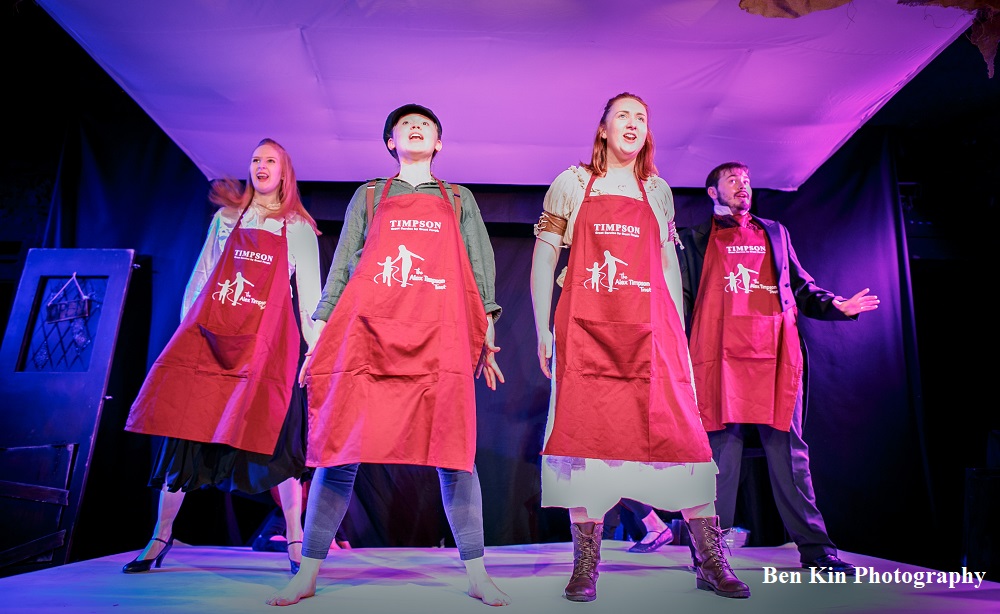 This is, if you will, a modern-multi-level-rib-tickling Romeo and Juliet.
The plot is love with a twist. The songs are big and joyful. The lyrics are funny and clever and downright audacious: "Life's a clammy, unwiped crack". The choreography is entrepreneurial and bold. The acting is superb. The music is vibrant and toe-tapping. In fact, there's very little not to love about this production by Gigglemug Theatre.
I guess the only downside is watching online means you don't quite have the experiential feeling of being at a theatre; you can't participate, you can't collectively sing-along and feel the mirth of the audience. However, I would say forget the format, forget the occasional production sound issues and forget you're not in the theatre and enjoy that you can watch this wonderful show for free HERE from the comfort of your own home.
Reviewer: Sam Collett
Reviewed: 17th April 2020
North West End UK Rating: ★★★★★