Edgar Allan Poe's claustrophobic tale of the macabre, first published in 1843 is brought refreshingly to life by threedumb theatre. Essentially a one-man performance from Stephen Smith using an unabridged text and created (and streamed) from a living room.
The clever use of lighting, music and sound effects by Stephanie Van Den Driesen really adds interesting layers to the overall feel of the piece, the filming by David Smith is both vivid and urgent and Smith's performance is intense and imaginative.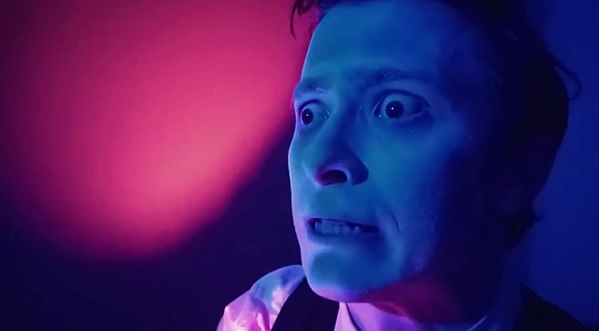 Smith successfully embodies the spiralling madness that takes hold of the narrator; which in turn really does capture the attention of the viewer.
There is a real sense of dramatic tension throughout and even though the performance is less than 25 minutes in running time it still delivers an entertaining and wickedly creepy viewing experience.
The performance of The Tell Tale Heart was streamed live at 10pm on 8th and 9th May 2020 (threedumb Facebook page) and will be made available to watch online any time after that.
If you like the classic dark tales of Poe, you can't go far wrong with this enjoyable production.
Reviewer: Kiefer Williams
Reviewed: 9th May 2020
North West End UK Rating: ★★★★★