Dan and Laura Curtis have been prominent figures in theatre songwriting for a number of years. I have been to a number of their concerts over the last few years, and even managed to speak to Dan on a couple of occasions. Not only are they talented songwriters, they are also able to select the performers of their songs perfectly. You'd probably be surprised to learn that some of your favourite songs by performers have been written by this powerhouse duo, performers such as Ramin Karmiloo, Trevor Dion Nicholas, Collabro and Norman Bowman are amongst those who have sung their songs.
The evening was hosted by Jamie Chapman Dixon, who straight away introduced Dan and Laura. They told us a bit about their writing process and how it's a slightly different process now they also have a four-year old!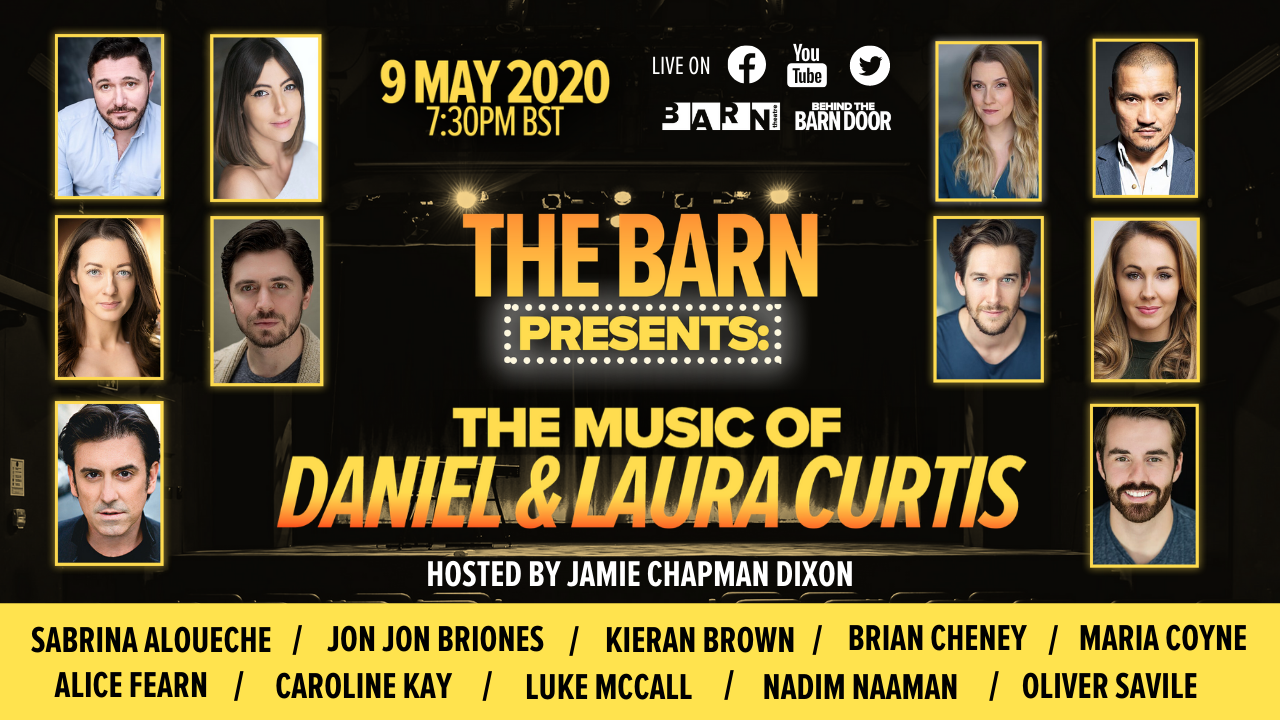 This set the tone for the evening as they introduced the first two songs and performers; and after every two songs, Jamie, Dan and Laura returned to introduce the next segment with one of the upcoming performers. There were a number of brilliant musical theatre stars involved with this evening: Jon Jon Briones, Sabrina Aloueche, Nadim Naaman, Maria Coyne, Kieran Brown, Caroline Kay, Luke McCall, Oliver Savile, Brian Cheney and Alice Fearn and they sang songs including 'When the Curtain Falls', 'Stand' and 'Standing on my own'.
As someone who has really felt the loss of theatre of the last couple of weeks, especially since it has been 8 weeks since the theatres closed, this evening was definitely needed and the perfect tonic! Not only was it talented and brilliant singers, it also celebrated original British writing! The Barn Theatre is also a registered charity, so if you want to rewatch the concert, it's still available on their YouTube, and you can donate to the theatre by going to www.barntheatre.org.uk/sob or by texting SAVEOURBARN 10 to 70085. Watch out for upcoming events hosted by the Barn Theatre - I know I will!
Reviewer: Jenn McKean
Reviewed: 9th May 2020
North West End UK Rating: ★★★★★