As part of a mixed programme and having premiered in September 2019, Northern Ballet provided audiences with a unique opportunity to observe the dress rehearsal of 'For an Instant,' performed at The Stanley and Audrey Burton Theatre in Leeds. Scheduled for 2020 and part of three short ballets, it was a pleasure to watch the full performance online.
This ballet portrayed 'fleeting moments from life' on the stage. The dancer's athleticism and artistry was moving and emotional to watch over the ballets half an hour duration. Observing a dress rehearsal was a treat and extremely enjoyable. The dancers were accompanied by music from Henry Purcell's 'The Complete Fantasias'. The second piece of music was Purcell's eerie 'Le Roi Arthur:Air du Froid' and the final piece was from Purcell's 'Dido and Aeneas'. The English Baroque composers haunting, mesmerising purity enabled the dancers to move alongside the piece effortlessly.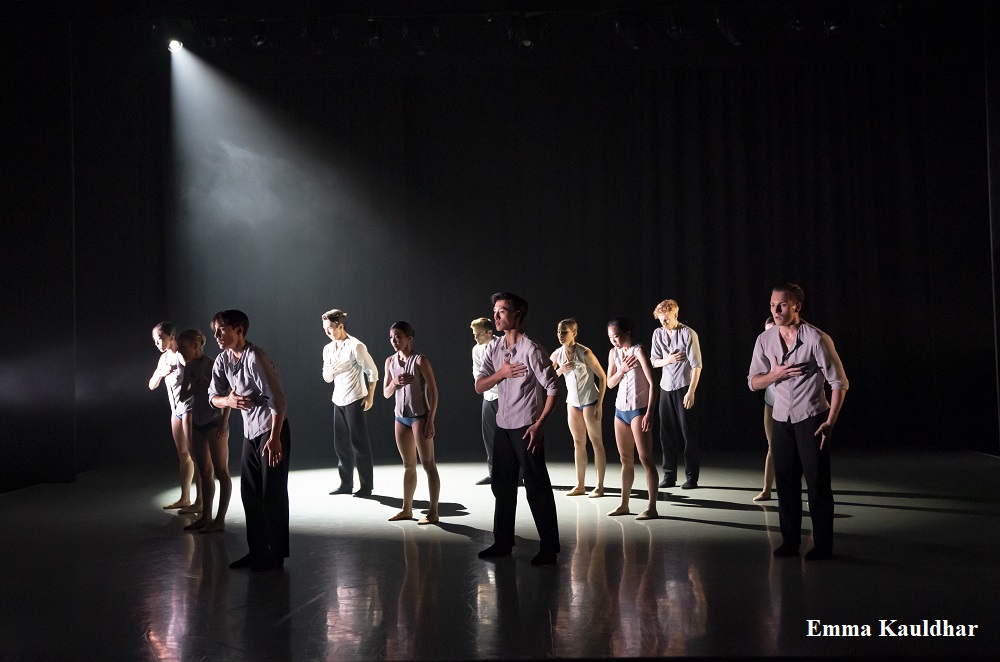 Personally, I would have preferred no vocals to the dance, but it did not deter from the quality on stage. The movements of this extraordinary and very talented Ballet company were as if the music was penned for these particular dancers.
Costume was simple and allowed the audience to focus only on the dance. In some of the larger ballets often opulent costume can occasionally be more of a focus than the dance. Lighting by Alistair West was perfectly understated to complement the performance.
Amaury Lebrun's choreography must be applauded. It demonstrated impressive motion and abundant emotional content in the majority of movements. There was no story; the performance was all about the dancers displaying 'moments in time'. On reflection, I would normally have preferred more of a narrative in a ballet, but as this performance was part of 'Three short ballets' this was not the intention.
Having been described as 'poetry in motion', 'For an Instant' demonstrates sincerity in abundance and in the current challenging climate it was an absolute joy to watch. Northern Ballet are simply superb in all they do and I would urge anyone with an interest in ballet to watch this performance.
Celebrating 50 years this year, sadly many of the planned live celebrations by Northern Ballet are currently on hold. However, as part of 'the pay as you feel digital season,' in order to support productions such as this one, it is certainly worth a donation. Productions like these opens up ballet to the masses which can only ever be a positive in these challenging times. Watch For An Instant HERE.

Reviewer: Angela Kelly
Reviewed: 14th May 2020
North West End UK Rating: ★★★★★