As we have seen time and again over the last few weeks, one of the best things to come out of this lockdown situation is the abundance of streamed theatre and charity concerts, and this offering from Musical Director Alex Parker is no different.
Celebrating the music of Jule Styne, Jerry Herman and Stephen Sondheim – the Kings of Broadway – this concert pulled together the some of the best musical theatre talent to sing numbers from shows including Follies, Mack & Mabel, Sunday in the Park with George, Company, Dear World, Funny Girl… the list went on and on. It doesn't really seem fair – or even possible – to single out specific performances, as each and every singer from the extensive list of West End and Broadway stars performed such diverse songs that appropriately celebrated this trio of musical theatre greats. From start to finish, the concert was a musical theatre masterclass, and the stunning vocals and wonderful storytelling meant that I just couldn't stop smiling.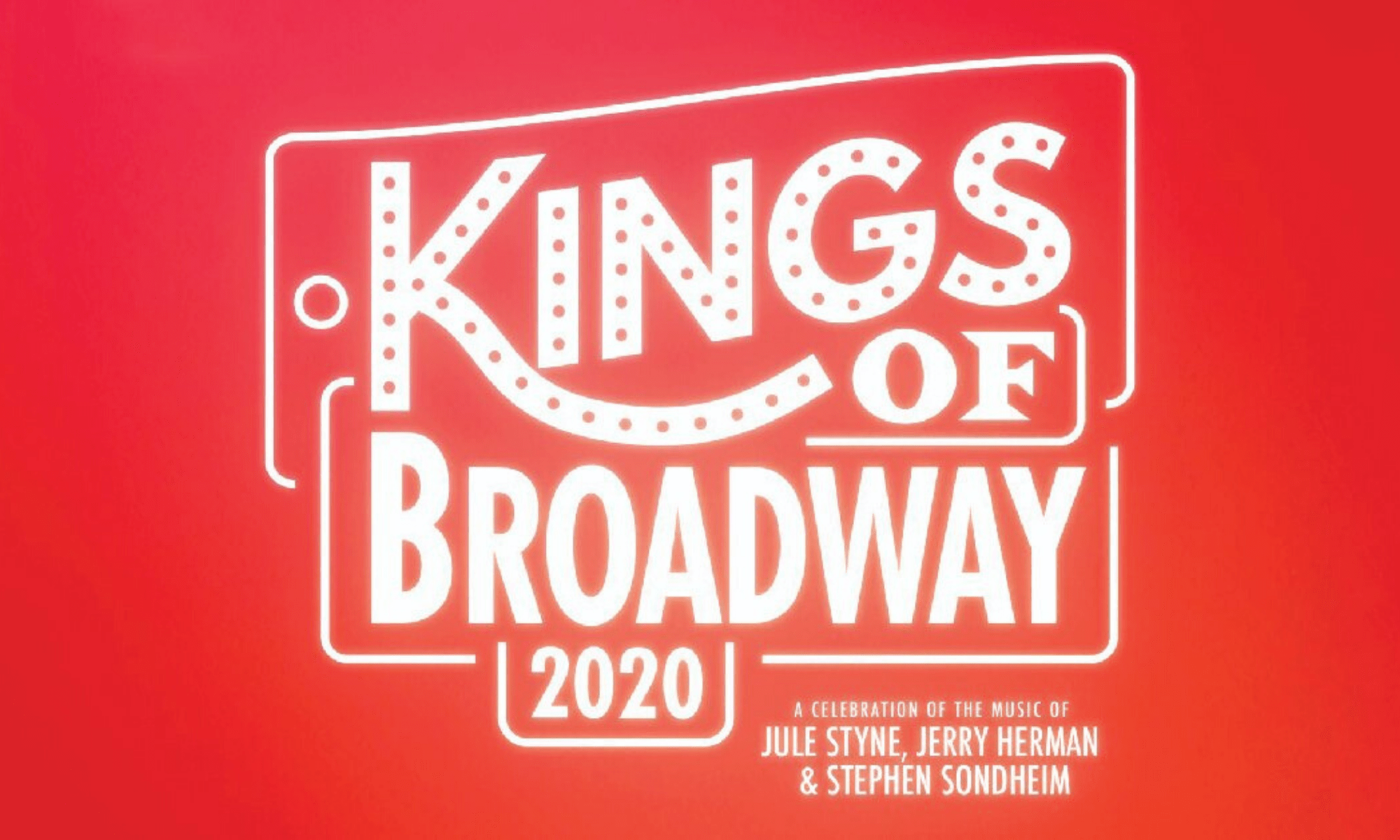 From the moment that Alex Parker launched a full at-home orchestra into the opening bars of the Overture from Gypsy, I was hooked. Throughout the concert, the editing was seamless thanks to the hard work of Ben Hewis, supported by Martin Higgins & Dominic Owen, and the sound quality was excellent; and Parker made just the right amount of personal contributions as he led me, and the rest of the audience, on a musical theatre journey through many shows that I knew, as well as a couple that I did not.
The songs performed in this concert were of course chosen to entertain, but the music and lyrics from many of the numbers also resonated in a new way in this current time of lockdown, which just goes to prove that musical theatre is enduring, and will always have something to say, even in the most unexpected of situations.
It was wonderful too that Alex Parker included the wider community in this concert. He recognised the importance of the arts, and community theatre in particular, with a special performance of 'Now You Know' by the 2018 cast of Merrily We Roll Along from the Yvonne Arnaud Theatre in Guildford. The encore came as a complete surprise too, when he led a choir comprising staff members from Sainsbury's Sydenham in a performance of 'Sunday', from Sunday in the Park with George. I found this particularly moving, I think because I can only imagine the stress and challenges that many of those staff members face on a daily basis, and yet every one of them was smiling as they sang, which I think demonstrates that music can be healing, as well as entertaining.
Finally, it is important to note that this concert aired amid a backdrop of pain and suffering, related both to the coronavirus pandemic and the emerging racial protests following the murder of George Floyd by a white police officer in the United States. Alex Parker talked well about the need to speak up against injustice and inequality, and introduced a poignant reading of Maya Angelou's poem 'And Still I Rise' by black members of the theatre community led by Tosh Wanogho-Maud. Parker also said that as well as the two charities chosen to support the theatre industry (Acting for Others) and the NHS (NHS Charities Together), a third of the money raised during the concert would therefore be donated to Black Lives Matter Global Network. At the time of writing, the concert had raised over £7000, and donations can still be made HERE.
The concert will remain available on the QuickFantastic YouTube channel at: https://www.youtube.com/watch?v=WhJDw-bfSn8
Reviewed: Jo Tillotson
Reviewed: 31st May 2020
North West End UK Rating: ★★★★★
Performances by: Liz Callaway, Michael Colbourne, Deborah Crowe, Jordan Lee Davies, Louise Dearman, Janie Dee, Fra Fee, Rob Houchen, Damian Humbley, Ramin Karimloo, Emma Kingston, L. Morgan Lee, Rebecca Lock, Nadim Naaman, Anna O'Byrne, Fiona O'Carroll, Jamie Parker, Laura Pitt-Pulford, Clive Rowe, Jenna Russell, Lucy Schauffer, Celinde Schoenmaker, Caroline Sheen, Samantha Spiro, Laura Tebbutt, Michael Xavier, and Alex Young.
Please note that full credits appear at the end of the video.