Walking into arguably one of the most heavenly buildings in Britain to hear descriptions of (dining) hell was intimidating enough without the prospect of reviewing one of foods most notable critics. The spectacular grandeur of St Georges Halls Concert Room, the space that saw Dickens read A Christmas Carol publicly for the first time, could rival the luxury of any hotel or restaurant in the world and provided the perfect backdrop for a trip around the food world with one of the most knowledgeable and respected in the business, Jay Rayner.
Being a big foodie, I have read Rayners reviews for years, mostly with my mouth open in shock or envy so I was fascinated to see what he would bring to the stage that differed from print. What I found was a surprisingly funny, warm and passionate orator who spoke with humility and humour.
Like all good meals, Rayners show could be split into three sections - A rundown of his general restaurant dislikes for starters, six of his most memorable reviews for the mains and a Q&A for dessert. Intersecting each element were snippets of reviews Rayner himself has received from book reviews and social media, all unflattering and many funny as Rayners expense.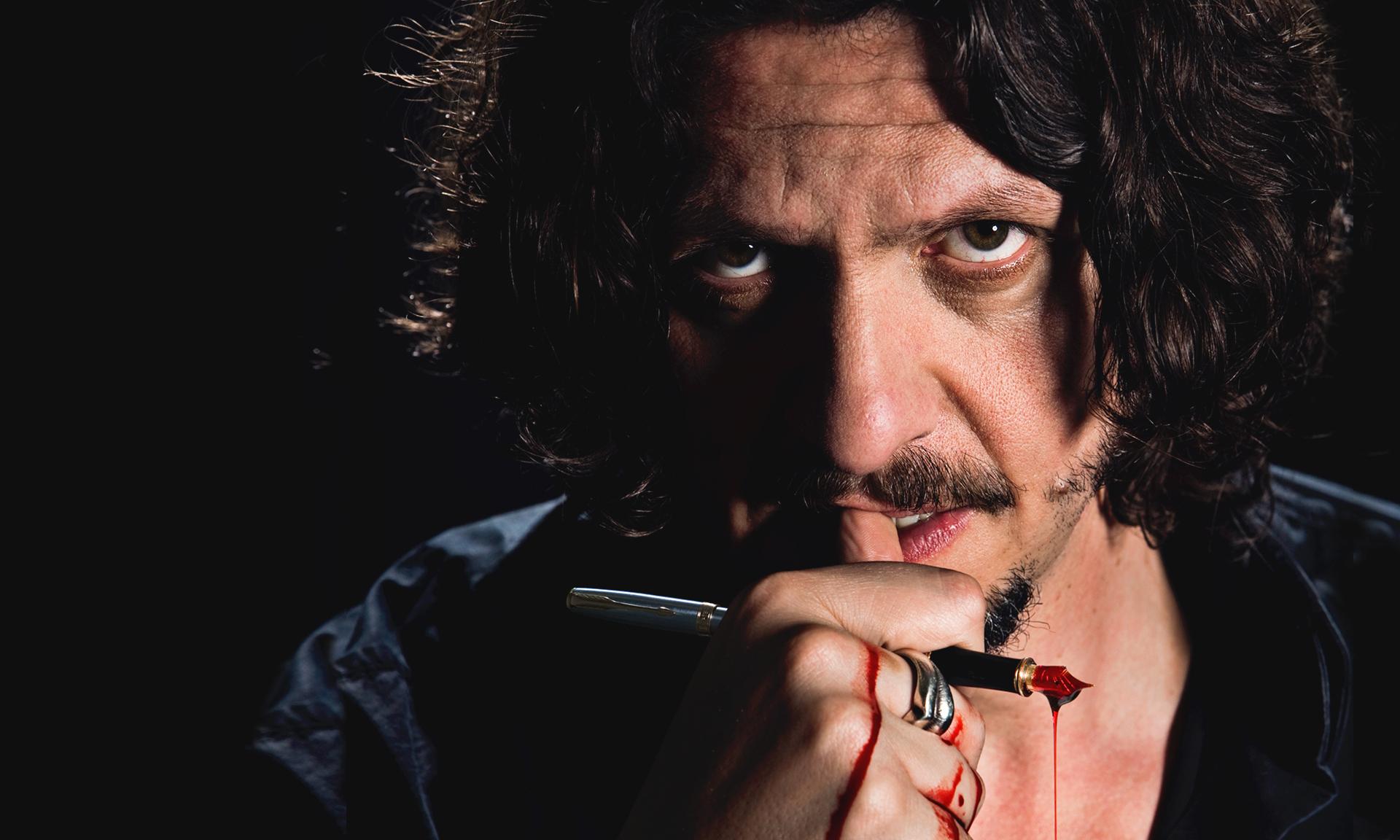 For someone who has a reputation of reviewing some of the world's most prestigious (and expensive) restaurants, much of what he spoke about was completely relatable to everyone in the audience. Whether you eat at a local fast food joint, the latest trendy American BBQ eatery or a celebrity chefs places there are things they all have in common and Rayners gives an insight into the good, the bad and the mollusk genitalia!
Nobody was out of bounds, from his doppelgänger Marco Pierre-White to a Jewish deli coming under his scrutiny in a way that unusually made him more likeable rather than less.
The Q&A was again filled with humour and honesty with no question going unanswered or out of bounds. He spoke about getting into writing, rumours of nepotism because of his famous mother and his intense dislike of Heinz Baked Beans and Japanese Salted Sea Cucumber.
The only disappointment I found was the number of empty seats. The room was only half full and while I find empty seats at a theatre always a little sad, I feel this was a lost opportunity particularly to many of the young chefs or catering students in the city. Whether they could have been offered cheaper or free tickets, they may have learned a great deal from the evening and a speaker like Rayner deserves to be heard by a full room.
Overall it was a "sumptuous, home-made" evening of "emulsified" fun and anything but a lousy night out.
Reviewer: Helen Kerr
Reviewed: 9th March 2016