Murder, blackmail, deception, adultery...Chicago has all this in spades and much more. Set mainly in the Cook County Jail in Chicago in the 1920s, we follow the story of Velma and Roxy, two women who will do whatever it takes to be famous.
Chicago was written as a play in 1926 by a reporter called Maurine Dallas Watkins, based on the crimes and criminals she reported on. Roxy Hart and Velma Kelly are, in fact, based on two real women. They are both awaiting trial for murder but are in competition for who can grab the most headlines and give the best performance in the witness box, the ultimate aim being to get their own Vaudeville show when they are released.
The musical version opened on Broadway in 1975 and was choreographed by Bob Fosse in his own unmistakeable and inimitable style. With music by John Kander, lyrics by Fred Ebb and the fabulous Fosse choreography, Chicago is a winner even before the curtain goes up.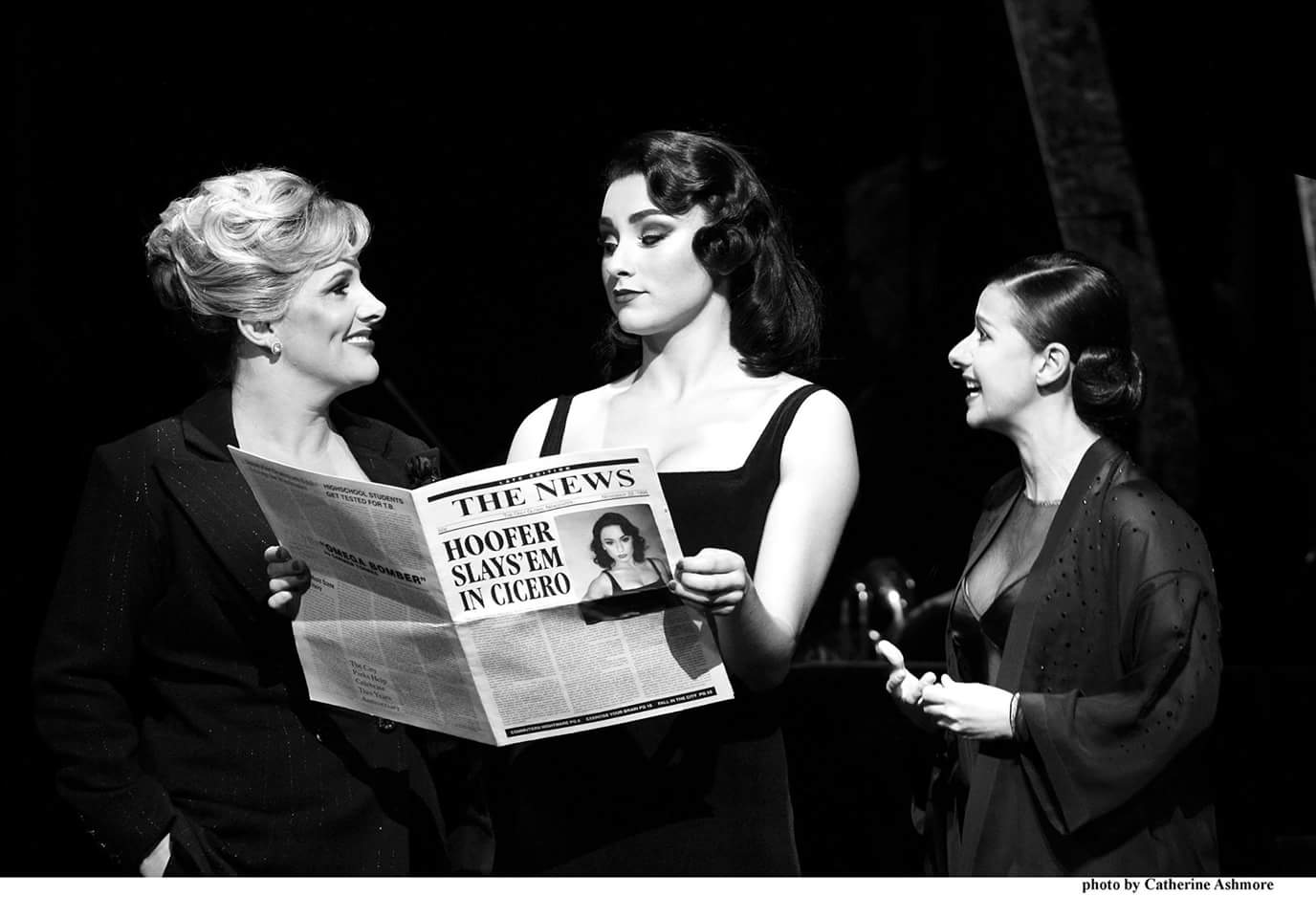 The set is minimal and stripped back with the orchestra actually on the stage with the cast and at times, taking part in the show which takes the form of a Vaudeville show with Velma and Roxy the two stars, vying with each other to be the ultimate headliner. The fickleness of fame and celebrity is prominent throughout, the show evidencing time and again how you are only as good as your last headline and once that fades, so do you.
It is an everyday story of celebrity criminals...and it seems the public obsession with celebrity is not a new thing. Chicago satirises the justice system and the public's insatiable thirst for celebrity. The clear message is that achieving celebrity status is the ultimate goal in life and it doesn't matter what you have to do to achieve it. If you can buy your way to the top, then so much the better.
This production stars John Partridge as Billy Flynn, Hayley Tamaddon as Roxie Hart and Sam Bailey as Mama Morton. I have to say it is a total blast from start to finish. It comes out all guns blazing and takes no prisoners (no pun intended!)
The show opens with the Overture/All That Jazz number. Even if that was all I had seen, I would have gone home happy. The choreography and the execution of it was absolutely outstanding. It was precise and thrilling and I could have watched it over and over again. It really gives you a taste of what's to come.
We then transition into the Cell Block Tango – again sheer excellence and precision, this time from the six murderesses of Murderers' Row. It was suitably aggressive yet sassy with great humour thrown in.
I did enjoy Sam Bailey's portrayal of Mama Morton but I felt she lacked a little of the earthiness that the role demands and at times, she almost seemed too nice. That said, she played it well and her rendition of "Class" with Velma Kelly (Sophie Carmen-Jones) was very well performed. Mary Sunshine (A D Richardson) is hilarious and wow, what a singer! No spoilers but she has a little surprise of her own up her sleeve.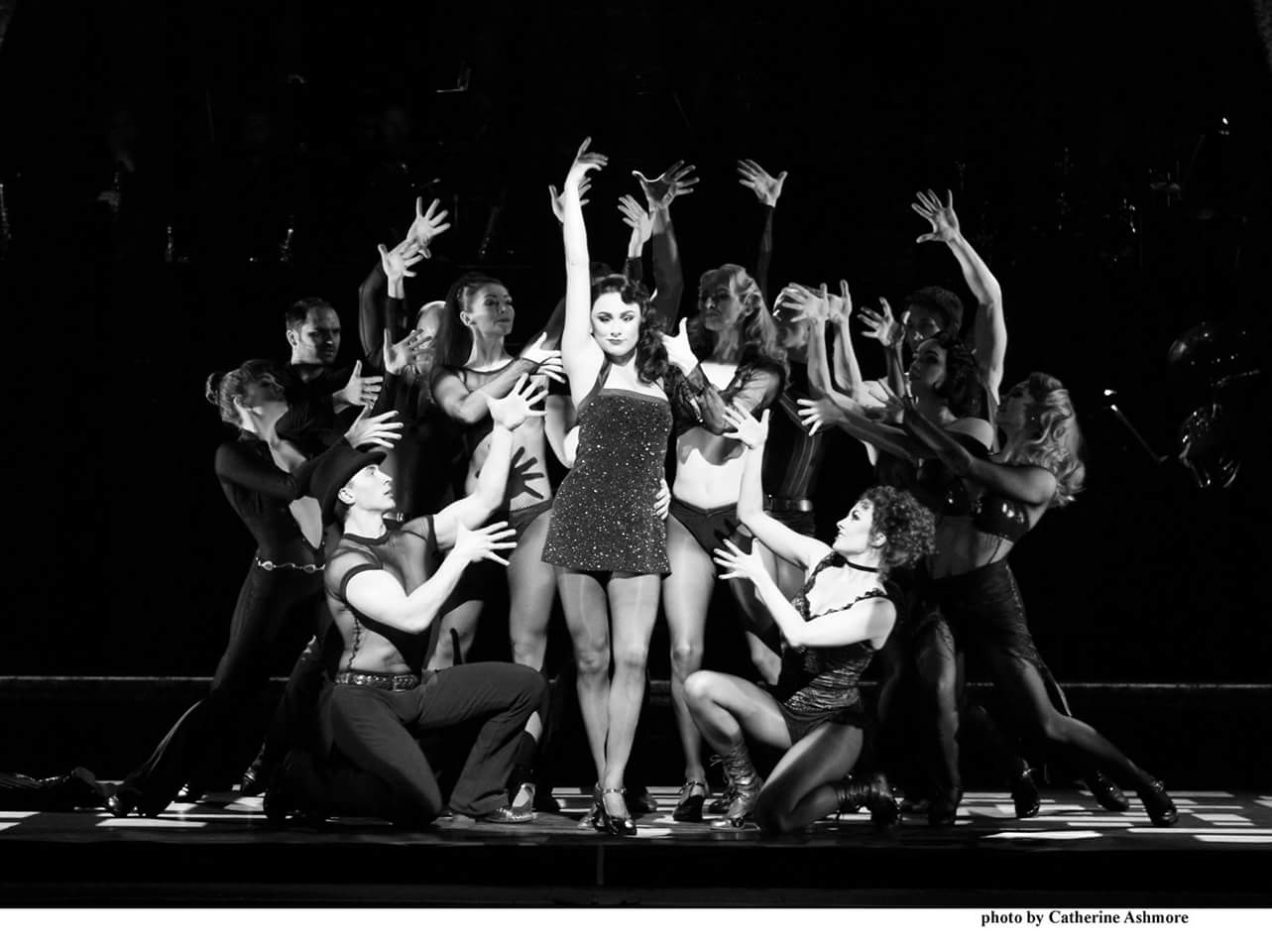 I struggled a little with John Partridge as Billy Flynn. His is not the strongest portrayal of the smooth talking lawyer that I have seen. There is no doubt at all that he totally looks the part. However, Billy Flynn should smoulder with charm and charisma and hold the audience in the palm of his hand (as he does the jury)...and he just didn't quite get there the whole time.
For me, there are two main stars of this show. The first is Hayley Tamaddon as Roxie Hart. She is totally fabulous. She is so likeable in this role, she has the audience on her side from the word go, even though the character isn't really a very nice person. She completely understands the character she is playing and gets all the nuances and flaws across extremely well. She has superb comic timing and plays the part to the max.
The second star of the show has to be the superb ensemble. I have never seen the choreography executed as brilliantly as it was tonight. It was totally amazing and very exciting. The precision is absolutely spot on and they commanded complete audience attention. Well done to each and every one of you, I could have watched you all night long.
The two showstopping numbers of the night were All That Jazz and We Both Reached For The Gun, the latter being exceptionally performed by all involved. I cannot praise it highly enough!
Chicago embodies musical theatre perfection with its breathtaking choreography, great songs and a great story. This production delivers sass, class and a whole load of razzle dazzle!
A couple of things to look out for: the juror who takes on the role of six characters, it's very easy to miss this but he's acting his heart out so give him some attention. Also, don't rush to leave at the end, stay and listen to the band play the finale, they all throw themselves into the performance and deserve a few minutes of your time to watch.
This is a fabulous, showstopping, stunning production. You simply have to go and see it.
Reviewed on: 21st March 2016
Reviewed by: Nicky Lambert
Advertisement: