Hotel Mondo - this is the title of the devised Musical Theatre project by students of The Arden Theatre School, Manchester. With book, music and lyrics written by the students themselves, and with even the choreography student devised, this really is THEIR product, and is a joyous celebration of their talents.
It is a one-act 55 minute non-stop romp. Taken ever so tongue-in-cheek, this pastiche, with inspiration taken from so many horror films using hotels as their setting, shows us the unfortunate goings-on at The Hotel Mondo where guests and staff alike are mysteriously ending up dead or disappearing. Enter two hapless defective detectives, Ben Dover and Peckett, who notice a small black mark on the end of the deceaseds' fingers, and conclude, just before they too are killed, that the murderer must be Mr. G. Reaper.
The characters are caricatures and totally over-the-top; the mood is jolly, and it's all very fey, (an homage to John Godber with the toilet scene, and a most definite hat-not to Kander and Ebb with the Mondo Girls song) with the campest Grim Reaper I have ever seen! It's an insubstantial and inconsequential piece of unchallenging family-friendly entertainment. There is little change of pace or mood, and would not stand up as a full Musical; but taken as it was, it was a rather pleasant way to pass an hour yesterday afternoon.
With a minimal, but well-thought out and practical set, using four long screens, coloured lighting and silhouette, they set the mood and scene wonderfully. Costumes were good, and the music was played on a keyboard at the side of the stage by, I presume, a member of staff, but he goes uncredited in the programme.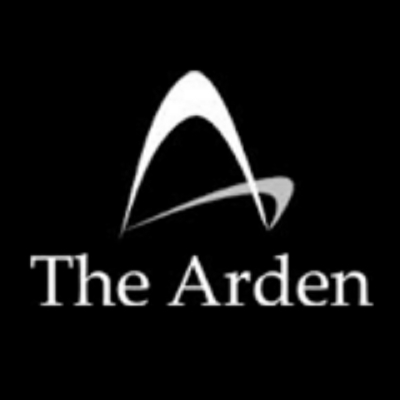 The full company numbers were really very good, with the harmony chorus singing and movement at their best in these pieces. Where things fell down somewhat were in the solo or small ensemble numbers. The voices were not amplified and their voices were not strong or mature enough to carry without amplification. Also, no attempt was made to age any of the students, even when it was obvious and spoken that they should have been middle-aged or older in certain cases. The Chambermaid Song being a startling point-in-case.
The highlight stand-out number was undoubtedly The Waiter's Lament, (complete with roller-skating waiter!), and the most beautifully written (and sang) was a lovely duet with guitar accompaniment called Fit The Mould.
Full credit to all for your combined and creative efforts. It's a great start, and a huge and necessary learning curve for you all; and as such the show was a huge success. I really hope the evening show was a little fuller though. The afternoon saw only a handful of fellow students take up the first few rows. Something like this needs an impartial audience - that's the only way you can judge the true merit of your labours.
Reviewer: Mark Dee
Reviewed: 1st April 2016