Postcard Theatre are relatively new to the theatre world, only launching in 2014 but seem to be doing well, receiving critical acclaim for their previous productions. Upon entering the theatre space, the stage is set in a modern day living room and making full use of the stage.
Unfortunately 'Virtual Reality' by Maria De La Roche is poorly written from the word go. We're not even ten minutes into the play when the main character; Lisa (Amy Shepherd) contradicts herself; she first starts by saying her career is not degrading and five minutes later she agrees with her mother; Anne (Julia Walsh) by saying it is. I didn't understand this sudden shift.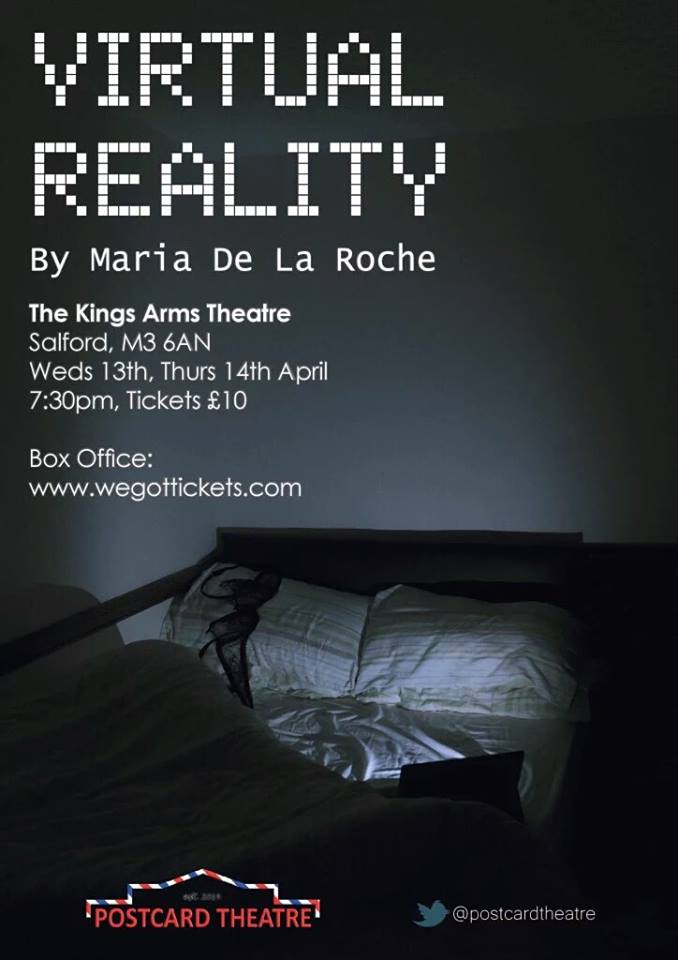 Jade (Nik Grundison) had a difficult role, as for the first half of the play she was mainly sitting at a table reading a magazine. An actor should always be acting and listening when they are on stage, even if they have no lines. It was quite evident that Grundison was waiting for cues to deliver a reaction that lacked restraint. I wasn't convinced that the character; Jade was hearing this for the first time.
It's not all bad news for Virtual Reality. There are some nice moments two-thirds of the way through when Lisa and Jade argue over the latest revelation. Lisa comes into her own as a character, and the energy is turned up a notch. Sadly, this comes too late and it's not long until the writing goes from good to awful; going round in circles addressing the same issue over and over again.
Virtual Reality concludes it tour at the Kings Arms on 14th April.
Reviewer: Francis McKevitt
Reviewed: 13th April 2016