Jackie Magazine was a mythical place that my mother had told me about and for one night only I was able to live in that teenage bubble of the 70's as Jackie The Musical came to town.
From the choice of songs, to the stage setting through to the choreography, this is a seamless production that brings to life the essence of the first teenage magazine for girls
Starting at where one of the reader's lives is today - divorced, lonely, however with strong female friendships, the lead character Jackie reconnects with her teenage self after finding her old mags in the attic when clearing out of her old martial home.
The production was very well cast, truly reflecting the demographic of the audience well. Janet Dibley, who played the lead as Jackie, was fantastic and she had a brilliant voice which carried through the theatre well. Michael Hamway, who played Jackie's son David, did an amazing rendition of 20th Century Boy had the audience up of their feet as he wowed us with his vocals and dance moves; it was a performance which oozed musical theatre and it was brilliant. Young Jackie, played by Daisy Steere, personified the magazine with dodgy advice and an innocent view of love.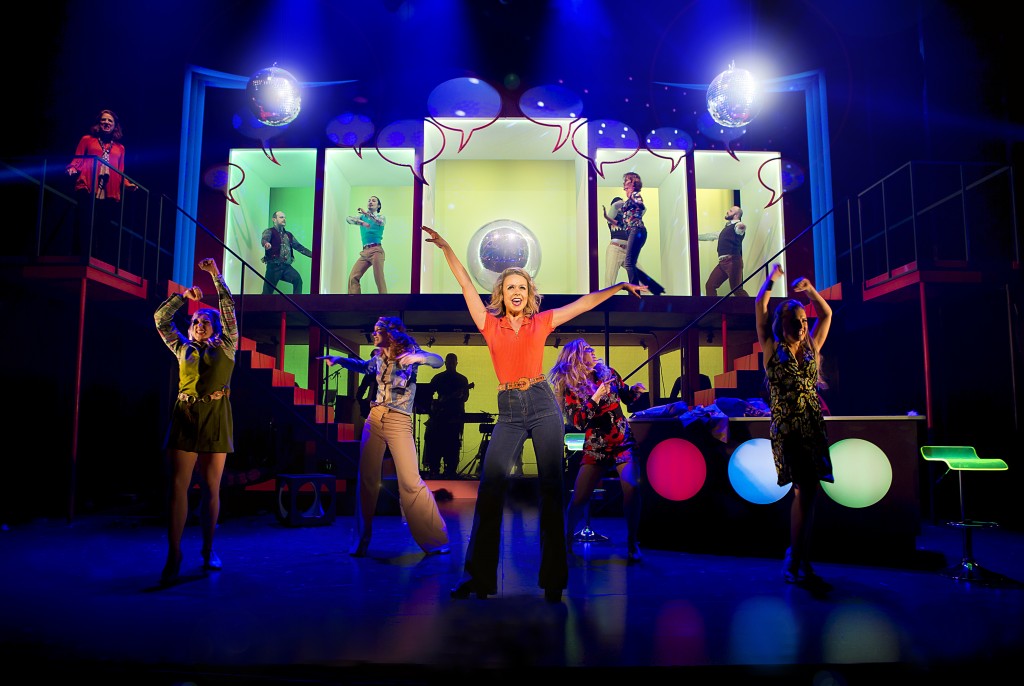 Every member of the audience had a soft spot for the character Frankie, played by Bob Harms, who had us all laughing our heads off with his rendition of Puppy Love.
The set for the play really brought to life the magazine with the stage been framed by a magazine silhouette and speech bubbles at the top. A two tier stage with moving stairs, it was a very versatile space which created very different sets.
The styling of the dancers captures in the flesh the fashion drawings of the magazine.
The ensemble of the cast was brilliant with no weak members. Their voices were seamless and their dancingreally captured the essence of the decade. A special mention has to go to Anthony Starr, who performed a variety of genres of dance through the show, definitely wowed the audience with his fantastic technique and showmanship.
The topics of middle age love, toy boys and prosecco drew the audience into the show - so much so that the boos echoed round the theatre as Jackie's new love interest Max, played by Eastenders Nicholas Bailey, announced he was married by text.
As well as a great night out, this production has left me with better advice than Cathy and Claire could ever have given me - there is life after 50!
Reviewer: Katie Chesworth
Reviewed: 19th April 2016