In mythology, Pygmalion was a King of Cyprus who sculpted a statue of a beautiful girl and then fell in love with it. The statue was brought to life by Aphrodite in answer to his prayers. This myth has given name to the Pygmalion Effect, a self-fulfilling prophecy which states that higher expectations lead to better performance.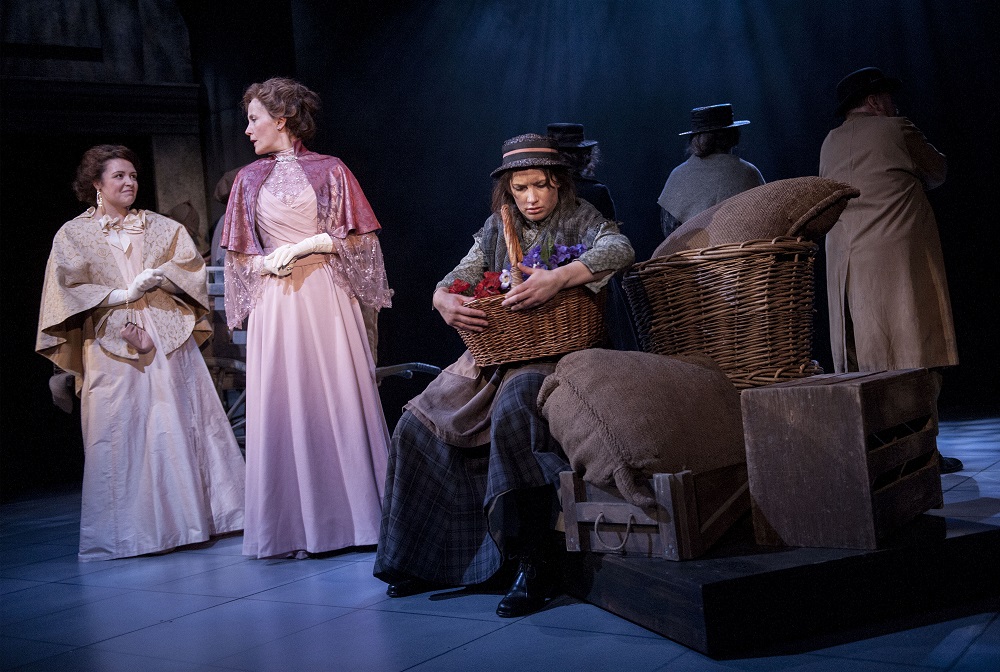 This is, therefore a really rather apt and clever title for George Bernard Shaw's excellent play of the same name. In fact, if I am honest, I have never really been so sure why Shaw has fallen so out of favour whilst other playwrights of his generation are still performed and lauded by the critics everywhere, when it is abundantly clear even with only this one play that Shaw was a master playwright whose comedy of manners, the class system, the English language, and goodness knows what else is an absolute delight and so well-observed. Thank goodness for Messrs Lerner and Loewe for creating the Musical My Fair Lady, for I fear without that, this play too might have been consigned to the 'For Reference Only' shelf along with such other gems as Man And Superman, Arms And The Man, Major Barbara, Candida, You Never Can Tell etc... All waiting to burst back into life some day when some producer or director wakes up to the fact that these are truly great plays!
Anyway, I digress.
Oldham Coliseum's production of Pygmalion was extremely good indeed. Directed by veteran Chris Honer, and with a stunning set by Michael Holt, this will truly be a Coliseum highlight to be remembered for a long time to come.
I have seen many productions at The Coliseum over the years, and the ones I have seen most recently have been very hit-and-miss, but mostly miss; so it is a great pleasure for me to be able to write so much positive and good about this theatre and company.
The acting was sterling and superb from all the cast, with Honer steering a very tight ship. A better Professor Higgins could not have been found; James Simmons embodied the role so perfectly. His delightful petulance and awkwardness with his mother, his arrogant and offhanded manner towards Eliza and his obvious dislike of the Einsford-Hills were a joy to watch. Christopher Wilkinson, playing Colonel Pickering was the perfect foil for Higgins' exuberance, as he played a very quietly spoken, perfectly mannered and upright gentleman, with a touch of playfulness and a keen enthusiasm for the 'project'. Higgins' housekeeper, Mrs. Pearce, played by Sue Twist, was also just perfect. The balance between her position in the household and her feelings for Higgins and his carryings-on excellently measured as she knew exactly what she could and couldn't get away with.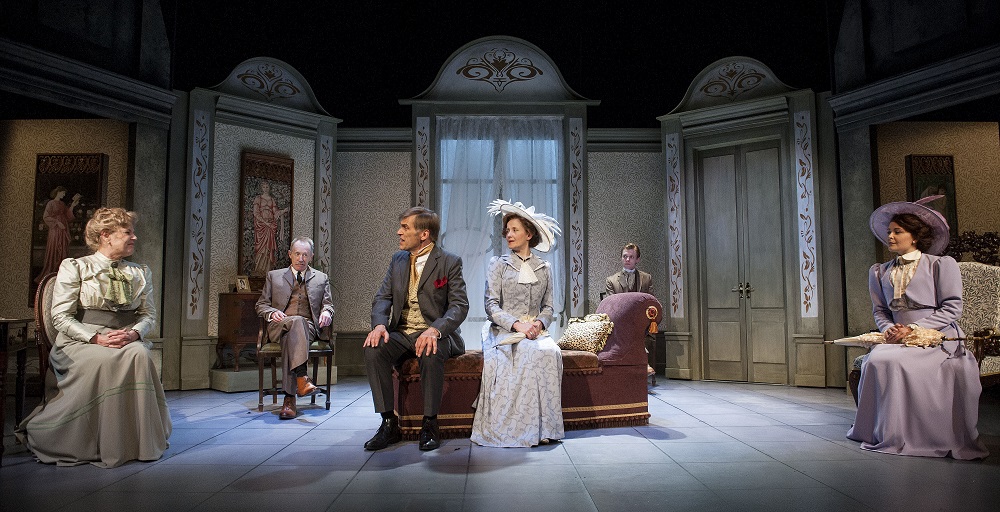 However, the undoubted star of the play was Charlotte Brimble. Her rendition of Eliza Doolittle was pure delight. Going from guttersnipe to princess with such ease and aplomb, and the transformation was really quite astounding; not only vocally but also physically too.
A special mention should also be made of James Quinn who played her father, Alfred Doolittle. Due to unforeseen circumstances, John Bramwell should have been playing this part but was unable to do so last night. (Well it was Friday 13th!) - but as good fortune would have it, Mr. Quinn, who just happened to be in the building at the time was given the script at 4pm yesterday afternoon, and, as Kevin Shaw so rightly announced, the show must go on, so Quinn went on to perform this rather tricky and pivotal supporting role, script-in-hand, and did an absolutely superb job. Bravo indeed!
Of course, there were a couple of negatives too. The opening scene was lacking in pace and energy, and the scene was really quite flat, but fortunately this was only a temporary dip and picked up considerably once we moved to Higgins' abode. The scene changes were awfully slow and long-winded. I loved the sets they created and the attention to detail, but they seemed to take forever to execute. The pace dipped again ever so slightly at the beginning of the second act, but again picked up once they got going, and I was having to strain to hear Mrs. Higgins (Alwyne Taylor), her facial expressions were a joy but she was struggling to project her voice last night sadly.
However, all things considered, this was a truly wonderful production, extremely faithful to the playwright and his time, and provided a splendid evening's entertainment. Thoroughly enjoyable and highly recommended.
Reviewer: Mark Dee
Reviewed: 13th May 2016
Photos: Joel C Fildes