A lot is covered in Jean Genet's 90 minute production of the Maids. The play tells the story of Solange (Katie Robinson) and Claire (Olivia Sweeney), who are employed as maids by Madame (Deborah Pugh). However, secretly they are plotting to kill her.
The Maids was originally written in French, but for this production the script has been translated by Bernard Frechtman. Perhaps some got lost in translation, but I found it all rather confusing.
From the beginning of the production there is very little to get excited about. A bunch of blue rinses at a bingo hall would have put in more energy than Robinson and Sweeney. Robinson in particular looked bored and didn't want to be there.
When the character of Madame is introduced to the piece, a new wave of life is breathed into the production. There were times when it felt like Pugh was over-acting the part, but it was nice to see some energy brought into the production. The arrival of Madame shows the audience how evil the sisters really are. However, I don't think their hatred of Madame came through strongly enough in the setting up of the play. In the beginning it seemed like they were envious of her life.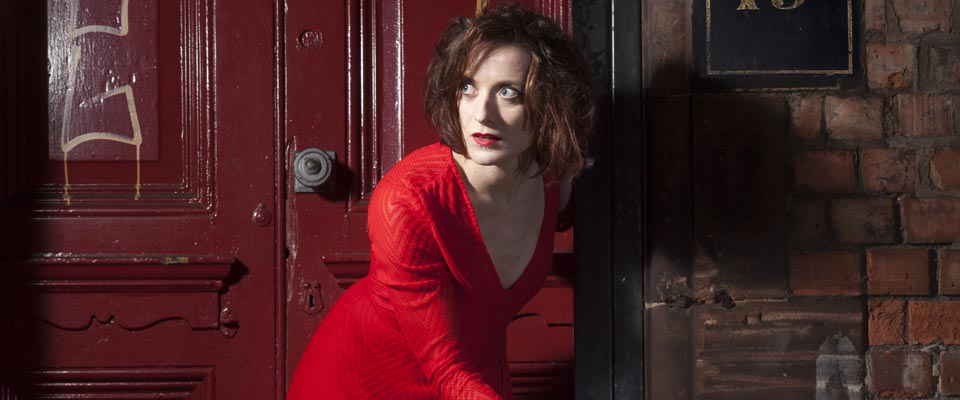 Although there were three members of the cast, two would only ever appear in each scene. The other one would assist with props. For me this didn't work, as the third cast member was taking on the presence of objects such as wardrobes and curtains, only to break out of it very quickly.
Robinson is good in her role of the most psychotic sister; Solange. However, there were times when she was speaking a little too fast (especially when she was panicked) that it was difficult to hear what she was saying.
Overall this is an average production, and I do feel a bit disappointed that it was advertised as a physical theatre piece and to be honest there was very little physical movement in the piece at all.
The Maids is currently embarking on a regional tour.
Reviewer: Francis McKevitt
Reviewed: 18th May 2016