How To Be A Londoner In An Hour is billed as a 'does what it says on the tin' type show. Written and directed by Steve Hili, it describes how, in simple stages, you can be a Londoner. The premise started off well following the story of Alex, a Northerner, who moves to London to pursue her acting dream, played by Stacey Evans.
Like many, who are not from the capital, she is positive and friendly with a happy go lucky personality. Dave, played by Dave King, dressed similarly to Bert from Mary Poppins, shows Alex her future self. To show what London can do to a person, Alex is showed her future self to be a bald, single man played by Chris Dingli.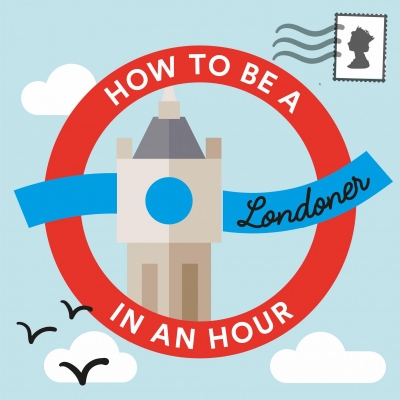 On paper this show should be pacey, a laugh a minute and entertaining but unfortunately it didn't quite rise to the occasion. The first section of introducing the characters took far too long with a lengthy start from Dave, then Alex was introduced, after which future Alex came on. Next they waited for 'Prince Harry' to join their show, only to find out he'd left a note saying he wasn't able to perform, which then meant someone had to be chosen from the audience to play Prince Harry. This introduction took up a lot of the show when it could have been done a lot quicker, diving straight into the material about London.
In a pantomime style the characters were larger than life and sometimes seemed forced and predictable. A show of this kind would of course be stereotypical and cliché but it should have also been relatable, up to date and identifiable. Unfortunately throughout it felt old fashioned and obvious. There were jokes about 'football coming home' which, in the aftermath of the world cup now feels in need of an update.
A redeeming feature of this play was the music, written by David Persiva, the song about the underground was particularly good. A humorous song about the day to day struggles of being on the tube. Comic timing, good lyrics and a well performed section pulled the audience back in.
A show that on paper brings high expectations, unfortunately the practical portrayal misses the mark and is quite disappointing.
Reviewed by: Caroline James
Reviewed on: 11th August 2018
North West End Rating: ★★