It's New Year's Eve in 1999 for JR Theatre Company during the Camden Fringe Festival. Performing at Upstairs at the Gatehouse, 'When Midnight Strikes' is a vibrant and entertaining musical by composer Charles Miller and lyrics and book by Kevin Hammond. It revolves around the hilarious consequences of an unlikely mixture of guests being forced together to celebrate the new millennium. Naturally, when ex-lovers are reunited, guests are held against their will and an affair is uncovered, conflict is bound to ensue.
The story follows New York socialite and perfect wife, Jennifer West, who is hosting the party of a century (literally). Certainly faultless, Caitlyn Oenbrink presents a conceited woman who, despite having a broken marriage, is desperate to keep up appearances. As midnight approaches her guests reveal past mistakes, disclose secret desires and declare their future resolutions.
Miller's sharp and striking soundtrack is enchanting to hear performed by this incredibly talented 12-strong cast. Accompanied only by a piano and cello and at times sung acapella, the company had superb vocals and harmonies throughout. The powerful voice and performance of Chloe Carrington particularly stood out. Her presence brought an intense energy and passion to the role of Twyla, Jennifer's younger sister. This was best expressed in her fabulous solo "You Know How To Love Me".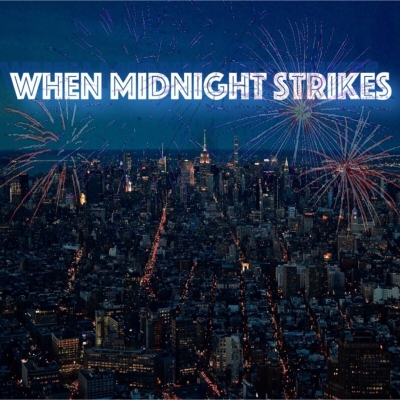 Juggling 12 character's narratives is no easy accomplishment but somehow the cast, under Jessica Ramsey's superb direction, made it look effortless. The guest list included all manner of stereotypes including a hippy, a nerd, a spinster, a fag hag and a queer. Nonetheless the show is brilliantly cast and the excellent performances take away from any potential clichés. In particular, David Scotland stole the show with his nerdy and nervous characterisation of Edward. Watching him squirm in embarrassment at his own social awkwardness was delightful and his performance throughout was noteworthy. The fabulous Nichol Scott as Bradley also shone in his sparkly waistcoat. He certainly knew how to make an entrance with his flamboyant rendition of the memorable tune 'We're Here'.
With a minimal set the space is used well. Rather than drastic set changes, Jessica chooses movement to represent a change of time or place which maintained a slick pace. However, at times, transitions felt a little repetitive with recurring angry marching across the stage and over exploiting the cast's ability to form a circle.
Engaging throughout, the story has many twists and turns. The script is highly comical and entertaining. Perhaps a fault of Kevin's writing is that some characters' journeys are more resolved than others. Another frustration was the infatuation en masse, with Jennifer's husband, Christopher West, which felt a bit unbelievable as a plot development. One performer who captivated throughout was Katherine Victoria. The audience quickly warmed to her cheeky charm and wit as out of work actress Josephina. One of the most moving moments in the production was when she sung 'I never learned to type'. Singing candidly, she conveyed the brokenness of being a struggling performer with an endearing smile.
Overall, JR Theatre Company have produced a stunning production with an incredibly talented cast.
Reviewer: Isla Robinson
Reviewed: 11th August 2018
North West End Rating: ★★★★