Last night a scratch performance was held of 'A Good Man' at Aces and Eights. The script, written by Claire Pointing is still in development and to gain audience feedback Ed Eales-White gave a dramatic reading of the text.
Well cast, Eales – White plays Dennis, an endearing, sweet, thirty-two-year-old man who, growing up with his nan, means he loves broaches, flowers and eating prawns. The narrative follows Dennis looking back at his relationship with his nan, Elsie. Elsie has just passed away and Dennis, sitting in her house is trying to write a speech for her funeral. One of Elsie's favourite sayings was 'your grandad, useless, your dad, useless, but you are my good man' she had moulded Dennis into her idea of the perfect suitor.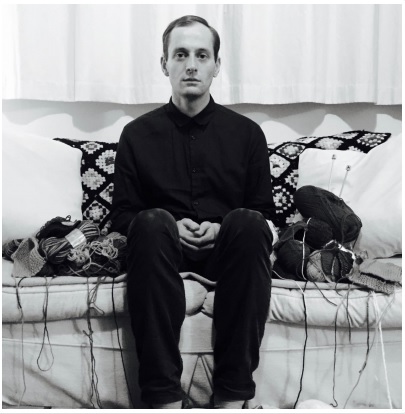 With humorous and relatable issues this play has huge potential. The section about Dennis and Marie, his co – worker that he fancies, was hilarious. A situation we've all been in texting someone you like, then thinking better of it so deleting it and then the arduous wait until they reply to what you did send. Great writing from Pointing; a candid and comical look at life.
During his relationship with Marie it was interesting to see Dennis wanting a valentine, to be romantic and buy fluffy teddy bears and have his love interest be sickened by such things. Unfortunately, when Elsie created the 'perfect man' parts of Dennis' own personality became supressed and due to his nan's disapproval of Marie he ended a good relationship because of it.
The play concludes with Dennis reading a eulogy at his nans funeral. He finally realises he doesn't need to be the 'good man' he's been training to be because really that doesn't exist. He can however love his nan for helping him become the kind, loving and generous person that he truly is. A charming and at times frank look at a sweet relationship between a boy and his nan.
Reviewer: Caroline James
Reviewed: 17th August 2018
North West End Rating: No Rating (development performance)