Presented by SevernArc Productions as part of the Camden Fringe Season, 'In Limbo' is a developmental investigation into the experience of one man, James (Shaun Amos) but inspired by real experiences of men across the UK as suicide continues to grow as the most common cause of death for men aged 20-49. The concept for is quite clear, James finds himself in Limbo after taking his own life; he is met by a therapist who helps him to confront his past and help him make the decision to live.
Although on paper this production has the potential to develop into something significant, the execution and delivery in its current format, the script and Georgie Staight's Direction are without finesse and in desperate need of some more development and more rehearsal time.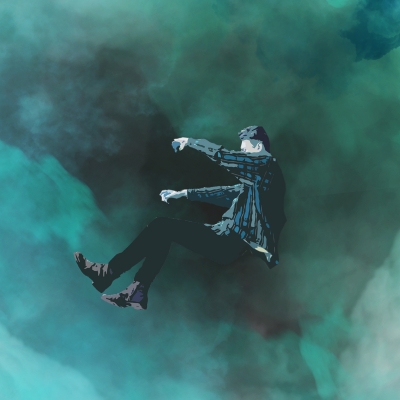 Certain things can be forgiven of course as this is a "Fringe" production with obvious limited funds, but the general clunky stage direction and at time wishy washy dialogue just means that the central narrative and massively significant messaging gets overshadowed by unnecessary setting of props and furniture. In reality, the only thing the audience needed to see was the main character, on stage, delivering the lines and the message that more men will die if we don't start taking male mental health seriously. The message is there, but the whole play needs to be scaled back in order to properly see it.
That said the four performers did a reasonable job with what they had to work with. Each had an initial shaky start with some nerves apparent, but all appeared to warm up as the play progressed and seemed to find their own truth within the characters. The strongest of these without doubt is Amos in the lead role. His journey through the script was authentic and you can see that he dug deep in order to identify with the character's emotional turmoil. He remains on stage for the full hour and in doing so endears himself to the audience effectively as James' decline in mental state deepens.
Staging, set and lighting is all very limited and typical of low budget fringe productions that said the Sound Design by Sam Glossop was great with some fantastic effects and accompanying music throughout which completely complimented the narrative.
Overall this is a great play and one that certainly could develop into something stronger with time, investment and stronger direction. Certainly worth picking up a ticket on this limited run at Tristan Bates Theatre or any future showings: https://www.actorscentre.co.uk/theatre/in-limbo
Reviewer: Alan Stuart Malin
Reviewed: 31st July 2019
North West End Rating: ★★★