Funny. Fabulous. Feel-good. J R Theatre's 'Boogie Nights' is the ultimate 70s pop musical. I challenge you to not tap your toes, sing along, smile incessantly and just feel so damn good to be watching this comic musical.
The storyline is simple: boy meets girl - think Grease, Saturday Night Fever – it's a love affair set to disco. The twist is the seamless intertwining of big pop hits with the storyline – and that's neat, that's modern and clever.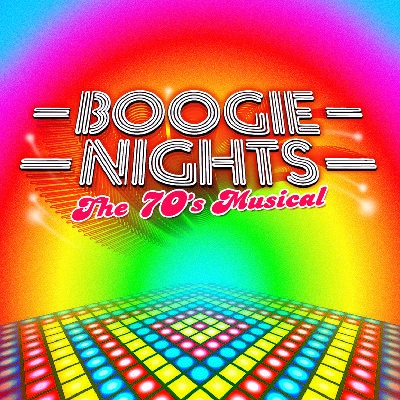 The dance routines and choreography are high energy, fun and maybe just a bit too big for the intimate surroundings of this theatre. But, this is a punch-above-it's-weight show – and with some finesse and polishing I wouldn't be surprised if it transferred to a bigger venue. Big Potential is what 'Boogie Nights' has – along with pizzazz, joy and spirit in spades. This is a show that wants to be big – and it could be.
The huge casting and costumes are way above what you'd expect to see on such a small stage – along with a live four-piece band. Admittedly, they had some slight sound issues – but again, this is finessing which can be tuned. The basics are there for this to reach bigger audiences and be a toe-tapping success.
If you want a show to put a smile on your face, forget your woes and be transported to a feel-good place 'Boogie Nights' is it.
Boogie Nights continues Upstairs at the Gatehouse as part of Camden Fringe until the 11th August https://upstairsatthegatehouse.cloudvenue.co.uk/boogienights
Reviewer: Samantha Collett
Reviewed: 5th August 2019
North West End Rating: ★★★★