Things I know to be true, written by Andrew Bovell, follows the story of the Price family, who live in Hallett Cove, Southern Australia. At first, they look like a normal, happy family but we soon see that this is far from the truth- they have issues.
The play begins with a monologue from Rosie, who at 19 is the youngest child in the family. She's trying to find herself on a gap year traveling around Europe. She falls in love, it doesn't end well, it's all too much and she just wants her parents, so she travels home. This is where we meet the rest of the family. Bob, the father and a retired auto factory worker. Fran, the mother who's a senior nurse. Pip, the oldest child who is an education department bureaucrat. Mark, who is an IT specialist and Ben, the youngest son who's in financial services.
We then get taken deeper into each of these characters lives and the secrets they hold. We see what happens when people aren't true to themselves, sacrifice their own happiness for others and love, maybe a little too much.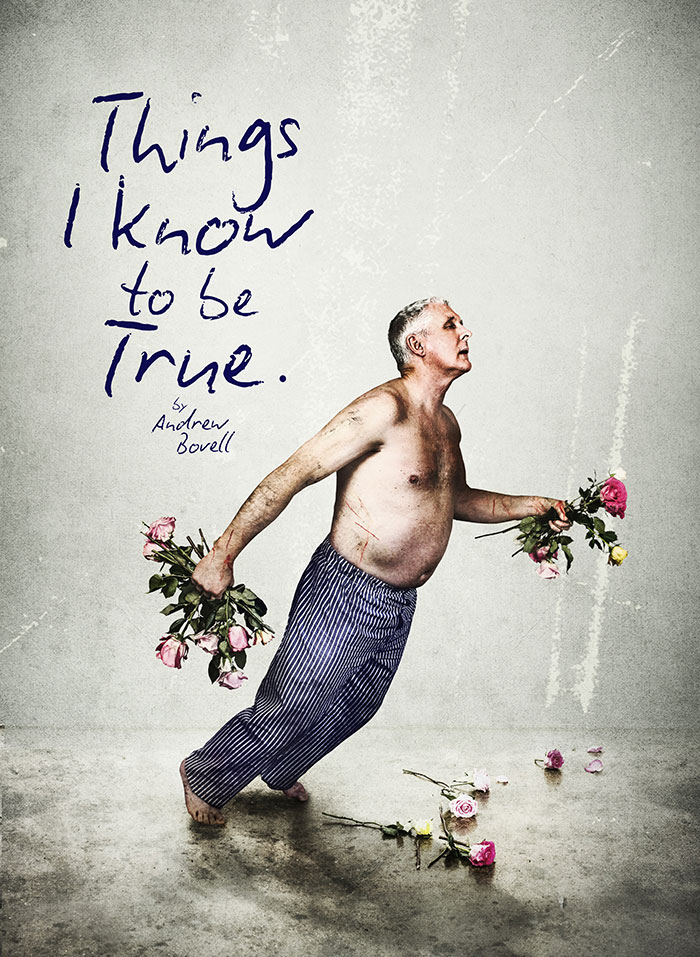 Despite its hard hitting story and difficult subject matters, this play was a delight to watch from start to finish. It was as beautifully moving as it was brave and funny. It is not one for the faint hearted. It explores falling in and out of love, heartbreak, lies, secrets, hopes, dreams, sacrifice, betrayal, loss and the scars that all these things leave on people's hearts.
The way the play used movement, cerography and light to tell the story was really beautiful to watch, it was seriously clever and original. The stage set was simple, as in there wasn't much of it, but it didn't need a lot. It was mostly just the family's back garden and it was perfect because as Pip says in the play "everything that ever mattered happened in that garden".
Every actor in this was brilliant and engaging. Their emotion was infectious and there were many wet eyes in the house at the end. My favourite character was Rosie, she's younger than the rest of the siblings and still represents the innocence that you have before life really happens to you. As a result of this intact innocence she's also the kindest character and most accepting of her family's flaws. Special mention so Kirsty Oswald who played Rosie, she was captivating to watch.
Before the show began we were informed that John McArdle, who was intended to play the father, Bob, had suddenly been taken ill a few nights before and as a result of this the director Scott Graham would be standing in, script in hand. After the show, I overheard some girls talking saying it was a shame that this had happened as it was distracting and took away from the show. I have to say I didn't find that at all. It still flowed excellently and the whole cast made it work. Most of the time you didn't even notice he was holding the script. The only thing that was difficult to overlook was that Bob is supposed to be a 63 year old man, which director Scott Graham is not. It cannot be helped if someone falls ill and I was impressed that they had a solution that still worked so well, rather than cancelling the show.
Things I know to be true is a raw and honest depiction of life. No one is perfect, and they might hurt you more than anyone else ever will, but, family is family.
Reviewer: Lowri Hiles
Reviewed: 7th November 2017
North West End Rating: ★★★★★