Annie was always my favourite movie as a child. I knew it word for word yet I had never seen a fully staged version so I was sceptical how the story would translate on the stage. Luckily it translated very well and the Storyhouse stage took us on the journey of orphan Annie on her journey of trying to find her parents. After starting her life in an orphanage, ran by the hideous Miss Hannigan (Anita Dobson) she is invited to spend Christmas with the Billionaire Oliver Warbucks (Alex Bourne), who aides Annie in the search to try and find her parents.
Encountering obstacles along the way such as police, Miss Hannigan's brother Rooster (Richard Meek) and his girlfriend Lily (Jenny Gayner), Annie is determined to find who has the other half to her locket and prove she isn't an orphan but a regular child with regular parents.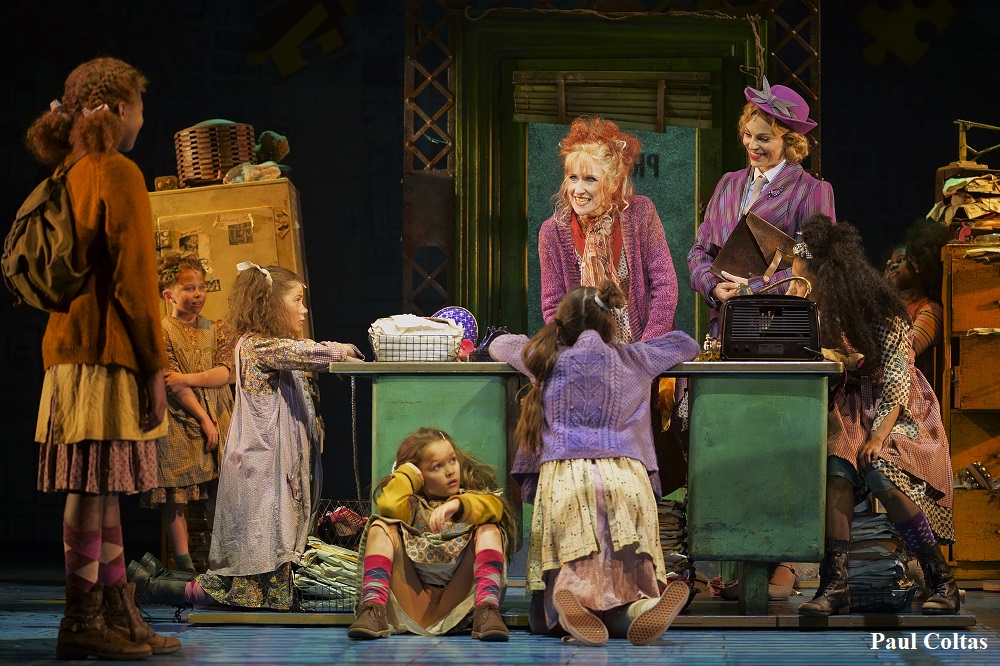 With well-known songs such as Hard Knock Life, Tomorrow and You're Never Fully Dressed Without A Smile, the audience was transported through this journey to find a happy ending.
Ava Smith plays the title role and absolutely shines from the moment she enters the stage. Full of confidence with a powerful voice, Smith delivers a knockout performance, taking us through every emotion along the way.
The orphans tonight were delivered by the Empire state team, one of three teams of orphans and boy did they deliver. Each giving a strong performance and bringing their character to life fully. The standout performance for me came from Tia Grace Isaac as Molly. At only eight years of age she has so much energy, delivering every line and move with such confidence.
Meek and Gayner made the dynamic duo of Rooster and Lily stand out, with brilliant vocals and strong dance moves, they made the characters the ones you love to hate.
Bourne's Warbucks was fantastic, showing his business side at first but softening as he spent more time with Annie and realising there is more to life than work.
Dobson delivered an interesting Miss Hannigan. I personally felt she struggled with the vocals at points and made some of the choreography her own, but with added humour, the character was delivered well.
The ensemble was so strong, playing so many characters but delivering each one with confidence and meaning.
We mustn't forget the dog, Sandy, played by Amber who didn't put a paw out of place and gave a brilliant performance. Trained so well by Cindy Sharville.
Choreography by Nick Winston was magical. Inventive and so well delivered, I could watch the choreography all day and not tire of it. Direction by Nikolai Foster was top notch, with scene changes happening during scenes so the show flowed perfectly.
Lighting was impressive and designed well by Ben Cracknell. There were a few times that spotlights were a little late, but I put this down to it being opening night in the theatre and it didn't detract from the enjoyment of the show. Sound designed by Richard Brooker was great and fitting with the era of the show. The Orchestra under the direction of Daniel Griffin sounded wonderful.
I left the theatre feeling warm inside and with a huge smile on my face at having my favourite film brought to life in front of me and was not disappointed.
Reviewer: Damian Riverol
Reviewed: 25th March 2019
North West End Rating: ★★★★