On The Mark Youth Theatre return for their Summer show at Christleton High School with an evening of showstoppers from the musicals. Magic of the Musicals celebrate modern and classic stage musicals with this wonderful cast of 60 working their socks off to give a thoroughly enjoyable evening of entertainment.
Following on from the success of their previous show, The Addams Family, I knew I was in for a good evening but I didn't realise how good of a night it would be.
From the explosive opening of a Hairspray medley, the cast, supported by a 13-piece live band, proved they were ready for an audience and they did not disappoint.
There was a nice mix of numbers, from large group numbers where the harmonies sounded magnificent to the solos and smaller numbers where the cast members just oozed talent.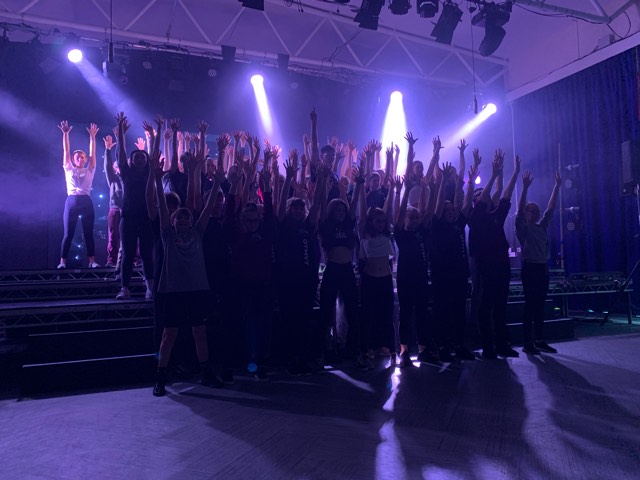 There were a few stand out moments for me and they came from Chumisa Dornford-May, blowing the whole audience away with one of the strongest versions of Defying Gravity I've ever heard. Secondly was the extremely powerful and emotional You Will be Found which left me with tears streaming down my face, the cast delivering every note with such passion.
Not too far in to the second act we had a couple of slight technical issues, sadly due to the fact there was an issue with the backing tracks used for a couple of songs but the way the cast came back from these issues and dealt with them are to be commended and this led to my third stand out moment of the evening which was the Hamilton song, Satisfied. The cast were fully invested in the story of the song but Alice Watkinson in the role of Angelica, for me, absolutely stole the show. With a false start to the song and having to start again, the energy and pure power from Watkinson was out of this world.
There were a couple of slight sound issues which can be forgiven for opening night but for the most part, the sound was brilliant. The lighting was great and absolutely helped to enhance the experience of the show.
Choreography was excellent and the cast worked hard to deliver it, my favourite piece coming during 13 and some lovely tap dancing in the Cats Medley.
The live band sounded phenomenal and brought the show to life.
A huge well done to everyone at On the Mark. If you can, get along to see this show and support these youngsters, you may find some of our future stars on that stage, I definitely spotted more than one.
Running until Friday 19th July. https://otmyt.co.uk/
Reviewer: Damian Riverol
Reviewed: 16th July 2019
North West End Rating: ★★★★