December 24th, nine pm, eastern standard time. From here on in, I shoot without a script.
Rent is the most famous of Jonathan Larson's work, and tells us a year in the life of a group of New Yorkers (all artists in their own rights), some of whom are living with HIV and AIDS and some in same sex relationships. It is based loosely on Puccini's La Bohème, it was ahead of its time, tackling tough issues, even when it was fully produced, in the form we know today, in 1996. Sadly, Larson never got to see the finished product as he died on the morning of the first preview Off Broadway on 25th January 1996.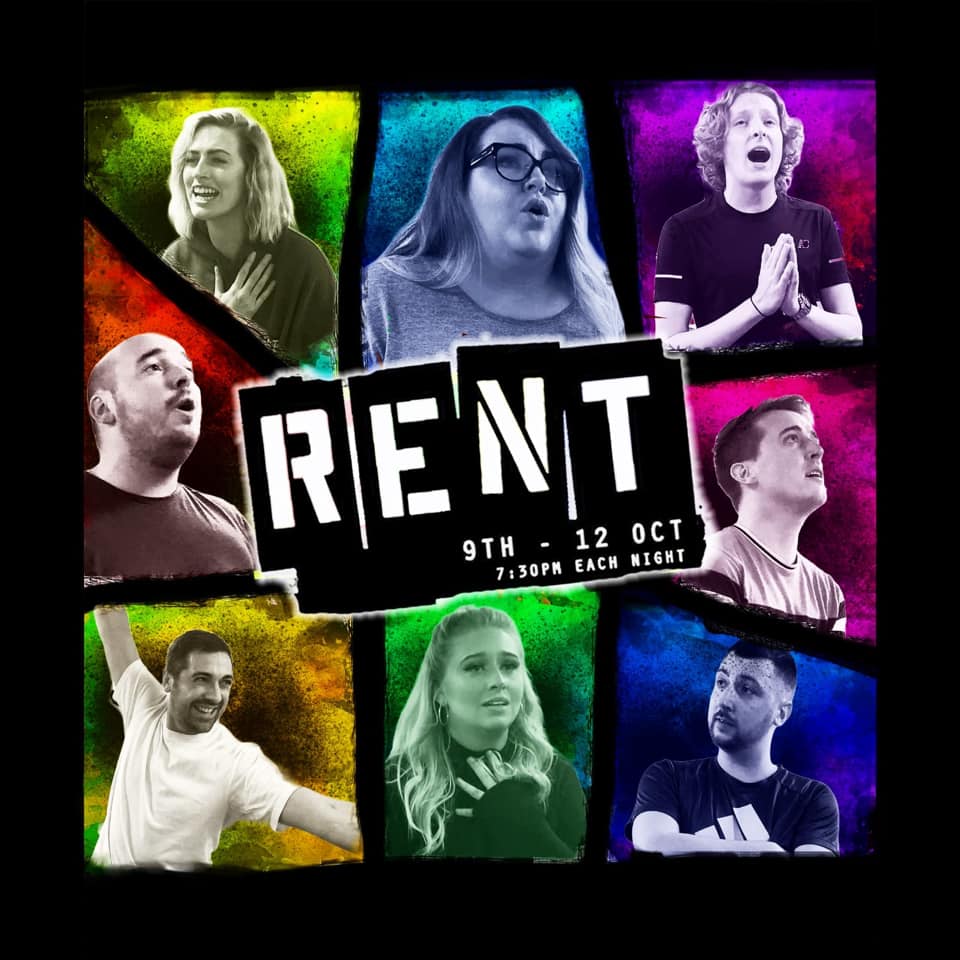 This production of Rent, by the Wallasey Musical Theatre Company has been well thought out and well casted. Every cast and crew member has worked hard and it showed (apart from what appeared to be a slight mix up in Act 2, but that didn't detract from the performance as a whole). The whole cast sang their hearts out on that stage, but for me there were two stand out performers. Kriss Hubbard as Collins, was likeable yet vulnerable and able to show a full range of emotions during his hardest moments in the show, and Ciera Evans as Maureen, who was sassy and feisty and made you realise why everybody loves Maureen. A special mention should also go to John Sprung-Murphy as Angel, who made the character his own, gave everything he had, and you could tell he was enjoying every single second of the part!
The costumes, by Sasha Edge were spot on, and a lovely tribute was shown through cast members wearing the red AIDS ribbon pins, it was clear that thought had gone in to this little touch, but it definitely added to the effect! The cast had been directed well, by Donna Dale, movement and projections were sharp and clear. The band were led by Trish Gaskell, and accompanied the actors well, however there were moments when the music appeared to drown out the singing and certain words couldn't be heard clearly, unless you knew the script well.
Minus a couple of small technical issues, the whole company put on a fantastic performance, that at times made you think you were watching a professional production of this piece.
How do you measure a year in the life of a woman or a man? Is it 525,600 moments so dear?
Reviewed by: Jenn McKean
Reviewed: 9th October 2019
North West End UK Rating: ★★★★