It's a cold December night and I've come to the Lowry to warm my cockles with some comedy; comedy in the form of the rather absurd Paul Foot.
Foot has won many Comedy accolades including BBC new comedy award among the collection so I'm expecting good things.
On entering the Quays Theatre inside the Lowry, there was classical music playing and baubles and glitter adorned the stage, it felt like I was in a National Trust house ready for the evening's jester, to provide me with much needed laughs and relief unfortunately I wasn't in luck.
No, maybe I'm being too harsh, when Foot bounces on to the stage full of life and absurdity, it is a real spectacle but as the show continued, it was still a spectacle but maybe not for the right reasons, and I think it was because it was the same.
Foot's main comedy in my eyes in the bizarre and the ability to shock, and he does just that; most of the time I was sat there, wondering if I had been slipped something in the theatre and was on a bad trip, dare I say it, after an hour, the absurd becomes predictable and a little boring.
However, there's no denying that Foot has gathered a loyal following and there were some fans in the audience tonight that will tell you it was the best show ever, as the audience laughed for most of the show.
There is moments of wit that only Foot could provide, a sketch about old married couples catches the essence and audience just right but for every gag that worked there was several which just didn't cut the mustard, like the stories of teenage years and school which get just the odd chuckle from the audience that seem to have just come along for the absurd ride over jokes that make you belly laugh, and that's a good thing because a lot of the jokes don't build to anything and all the bouncing around on stage and mounting the audience can't really help them become funny.
A mixed night, and I'm sure mixed opinions from its audience but as much as I'm aware of Foot's work, this show wasn't worth the years of waiting, to quote the man himself on schools; the show wasn't clever, and dare I say it wasn't that funny either.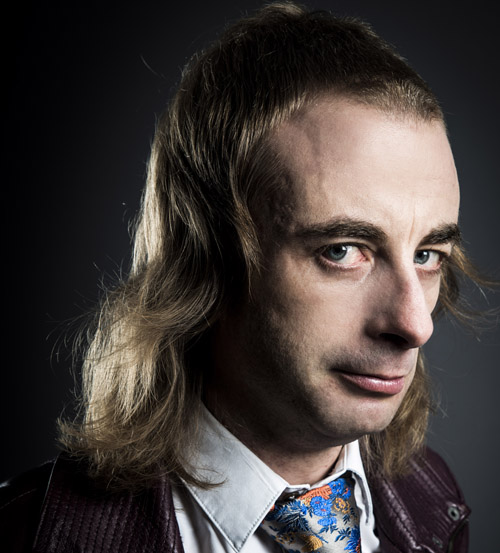 Reviewer: Max Eden
Reviewed: 8th December 2016
North West End Rating: ★★