Justin Moorhouse self-proclaimed Comedian. Actor. Dog Walker. Parent. Sometimes on the telly, never on your Drive. Has own teeth and is left handed: Veggie.
Mancunian comedian Justin Moorhouse dominated the stage at the Lowry theatre tonight, as part of his UK tour latest stand-up show 'People and Feelings'.
Hitting 46 years old Justin is still on his hilarious quest to make sense of the world. Tonight's show at the Lowry Salford store kicked off with Danny McLaughlin a 33 year old northern comedian as Justin's support act. Danny had previously supported Justin in his tour Destiny Calling in March this year and was just as funny tonight. As Danny opened the show proudly wearing his pink hoodie he warmed up the audience with his hysterical 30 minute sketch which included stories of his fussy eating, being made redundant at 14 years old, and his side splitting recount of his poetry from University (Uncle Rasputin).
Followed by a 20 minute interval Justin Moorhouse erupted onto the stage bell ringing and smiling as he instantly seduced the audience with his loveable boyish charm. Justin seamlessly covered life and world topics from Brexit, paedophiles, his three truths of life, to life with his teenage children and fear of 'ninja sodamisers', making each bizarre topic hilariously funny.
Justin Moorhouse never fails to have me crying with laughter and I can truly say I am a long-time fan of his and I was genuinely bereft in February 2013 when he left the local radio station Key 103. Justin had always made my dull journeys in the car so much more bearable with his quick wit and hilarity booming daily from the radio. I've seen him numerous times on stage over the years and I've always left his shows with an aching body after laughing so hard. Sadly, tonight's performance though left me a little underwhelmed and I don't know why this was but something seemed different about Justin (and I don't just mean his wasn't wearing his glasses).
His down to earth humour is always spectacular as Justin never relies on cheap gags or profanity and his true life stories are told in such a way that even being covered in dog poo can sound hilarious…. A talent in that alone. Justin commands laughter and his stage presence is electric as it never takes long before the audience is eating out of his hand and eager for his next sketch of funniness.
A brilliant night at the Lowry and a pleasure to watch a comedian who's every moment on stage is captivating and funny. However I hope whatever has changed in Justin changes back soon as there was definitely something less sparkly about him tonight. Although having said that this is still not a show to be missed, so if you fancy a good giggle and a great night out then you can find the information on dates and venues for his tour at www.justinmoorhouse.com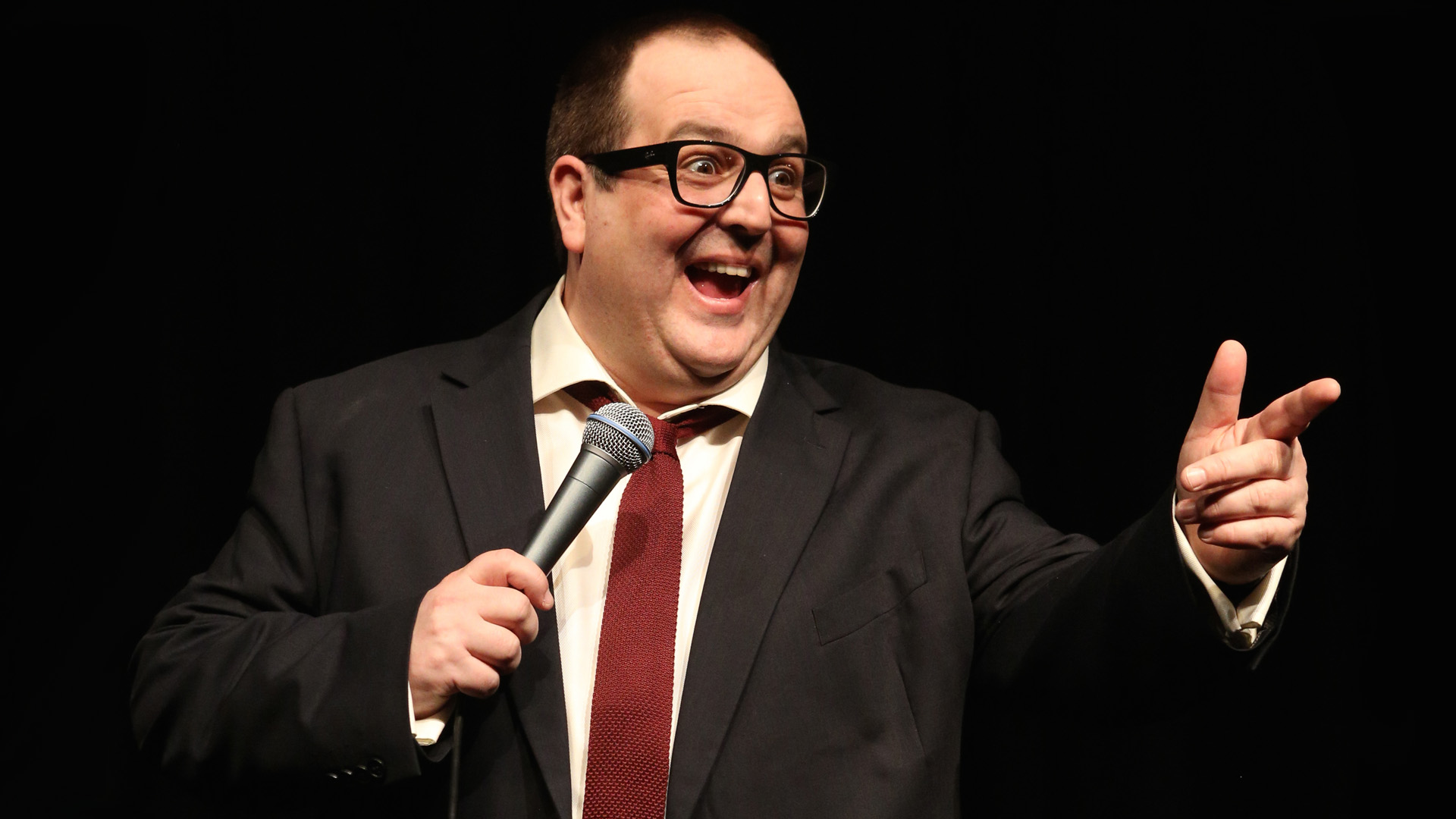 Reviewer: Victoria Wilmot
Reviewed: 11th December 2016
North West End Rating: ★★★★