The Manchester comedy club in my opinion is definitely one of the best nights out in Manchester and at £5 a ticket (£2 students/£3 concession) you definitely won't find better value for money. Ever second and the last Sunday of the month Toby Hadoke presents 'New Stuff' an excellent showcase where established comedians perform all new, never been seen or heard before material to gauge whether their new material is worthy of putting into their regular sets.
Tonight's line up was absolutely superb, kicking off with the quick witted compere Toby Hadoke who warmed the audience up beautifully with his slick comedy sketches and charming audience banter.
First on stage from the line-up was Alun Cochrane a 41 year old Scottish born comedian who dominated the stage standing 6 foot 4 inches tall. Alun who insisted he was opinionated rather than argumentative did 'over egg the pudding' a little when he 'slated' an audience member for eating sugar puffs when looking at what foods once eaten were thought to make urine smell. Alun is obviously a very polished comedian and was very funny in parts.
Following Alun Cochrane was Chris Washington a very talented 27 year old comedian who began performing stand-up comedy in July 2012. Chris's rendition of his experience as a 15 year old on a work experience placement as a school dinner lady was truly hilarious and with his cheeky northern charm and very funny material he had the audience giggling in their seats.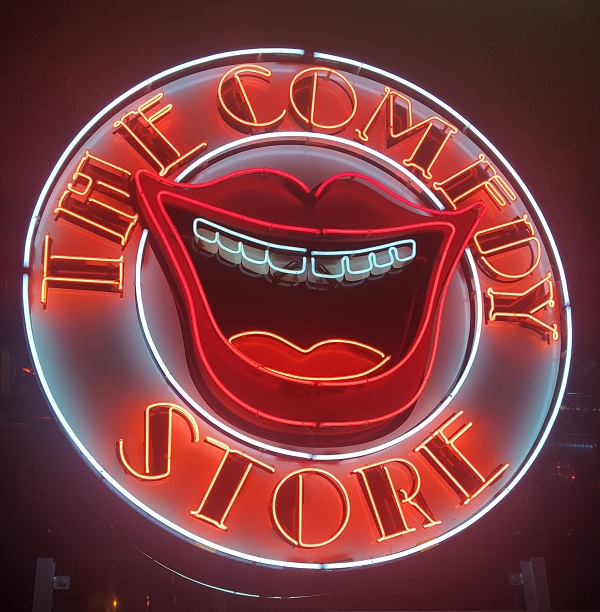 Next up was probably my favourite comedy material of the night and was delivered by the exceedingly entertaining, highly energised and side splittingly funny Kieran Lawless, an Irish comedian who now lives in Manchester.
To end the first half of tonight's stand up was the super talented 41 year old Sarah Millican. Sarah has become somewhat of a household name since winning the comedy best newcomer award in 2008 and has completed three sell-out national tours. Her fourth tour show is currently bring scribbled in notebooks via a well chewed purple biro according to Sarah. Tonight gave her the opportunity to try out some of that new material and in true Sarah Millican style it was delivered brilliantly. With her everyday tales from her own life about topics that are so relatable, Sarah turns a trip to the supermarket to choose a shampoo into a side splitting sketch. Sarah in my opinion is an absolute world class comedian and never fails to have me crying with laughter.
Opening the second half of the show was Jack Carrol an immensely talented young man who at the age of 18 year old is scarily talented for someone so young. However despite his young years Jack has had quite a bit of experience on the comedy circuits for one so young. In 2010, at the age of 12, Jack came to comedian Jason Manford's attention and Jack was invited to give a short performance at the start of Manford's live show in front of more than 1,400 people. Jack was also a contestant and runner up winner on the seventh series of Britain's Got Talent in 2013. Carroll was born 11 weeks prematurely with cerebral palsy and Jack uses his disability as the majority of his comedy material. This young man is super talented and I am absolutely certain will be one of the future big names in comedy as he delivered his material with confidence and precision.
Following Jack was Brandon Craig a self-proclaimed 'Canadian gay comedian', who has recently moved to the UK, and Ben Pope a comedian, writer, actor and musician who has recently graduated from Cambridge University who again presented material that was amusing. Finally the last act of the evening was Daliso Chaponda a comedian from Malawi & is now based in Manchester. All in all it was yet another great night at the Manchester Comedy Store with super talented comedians in a fantastic venue supported by super-efficient and friendly staff.
Reviewer: Victoria Wilmot
Reviewed: 12th February 2017