It's not easy making fun of the ridiculous – however the political knowledge, experience and insight which satirical impressionist Rory Bremner has makes him more than qualified to make Trump, Boris and Brexit the meat of his new tour, Partly Political.
He admits the way politics has left all realms of the expected in the past 12 months around the world has made his job harder, however more than a great impressionist, Bremner is a first class, hit the nail on the head comedy writer. Even if he could give the natural voices to the people he is talking about, his show would still be hilarious, and up there with the great stand-up comedians. However, that extra element of impressionism that brings the character to life in a millisecond just makes this show even more punchy and fast pace.
The speed of delivery drags you through the Houses of Parliament, across the Atlantic then back into the room. The jokes and word play give you know breathing space.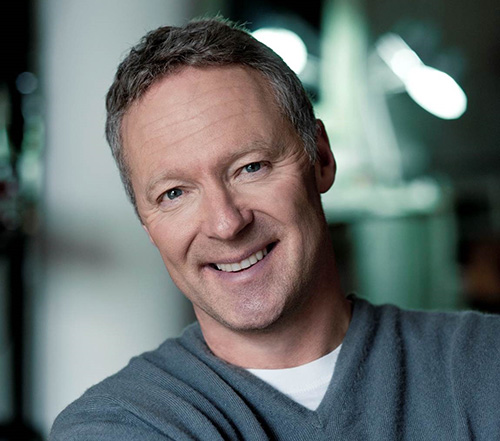 Observational comedian Jo Caulfield plays tag towards the end of the first half, taking over the mic centre stage and the audience don't get any light relief from the bombardment of humour. Jo seems to be able to pick up on the very things we all think, and deliver them back to us fresh and hilarious. He tales of American style shopping service and her own issues with people being friendly and wanting to talk wherever she had been in Manchester that day, struck a chord with the Quays Theatre in the Lowry. A great combination of comedy delivery, the Rory and Jo show.
The format of this show brings political debate into the heart of the evening. The second half opens with a News Night style setting of two low chairs, mics and table ready for the political interview. For Salford, the political activist for the evening was Owen Jones, the commentator, columnist, author and University College Oxford graduate with a specialist subject of socialism, left-wing politics and trade unionism. The debate was a great platform for Bremner's excellent impressionism and even more so his improvisation – and it was thought provoking.
On TV Bremner is entertaining, witty and biting, however on stage you can really see for yourself, close up his professional excellence with words and sound. In a mixed up world of fake news claims, bare faced lies and fear, comedy especially satire is the only weapon left to keep us sane and keep the good cause of working towards a better world.
As long as there are people like Bremner on stage and screen there is still hope politics become the means of improving lives for all, and keeping politicians on their toes.
Reviewer: Katie Chesworth
Reviewed: 21st February 2017
North West End Rating: ★★★★★