Omid Djalili is a stand-up comedian, actor, television producer, voice artist and writer. He has had great success, appearing in blockbuster Hollywood movies. He said that early on his acting seemed to raise a laugh from an audience, so comedy opened up to him. Omid was born in Chelsea, London to Iranian parents but he described himself as having an Iranian heart and a British brain.
He was supported by Boothby Graffoe, a long-term friend of Omid. There were a few mistakes in his act, although I have a sneaky suspicious they were orchestrated, he clearly knew his craft well. He brushed these away by saying, 'They never review the support act'; so, I thought I would! I found his style to be warm and playful and he made me chuckle a lot. His set involved comedy songs which he played himself on the guitar - imagine Ralph McTell with a very dry wit and a childlike attitude. Boothby took us on a meander down a comedy lane, with a few surreal twists and turns along the way.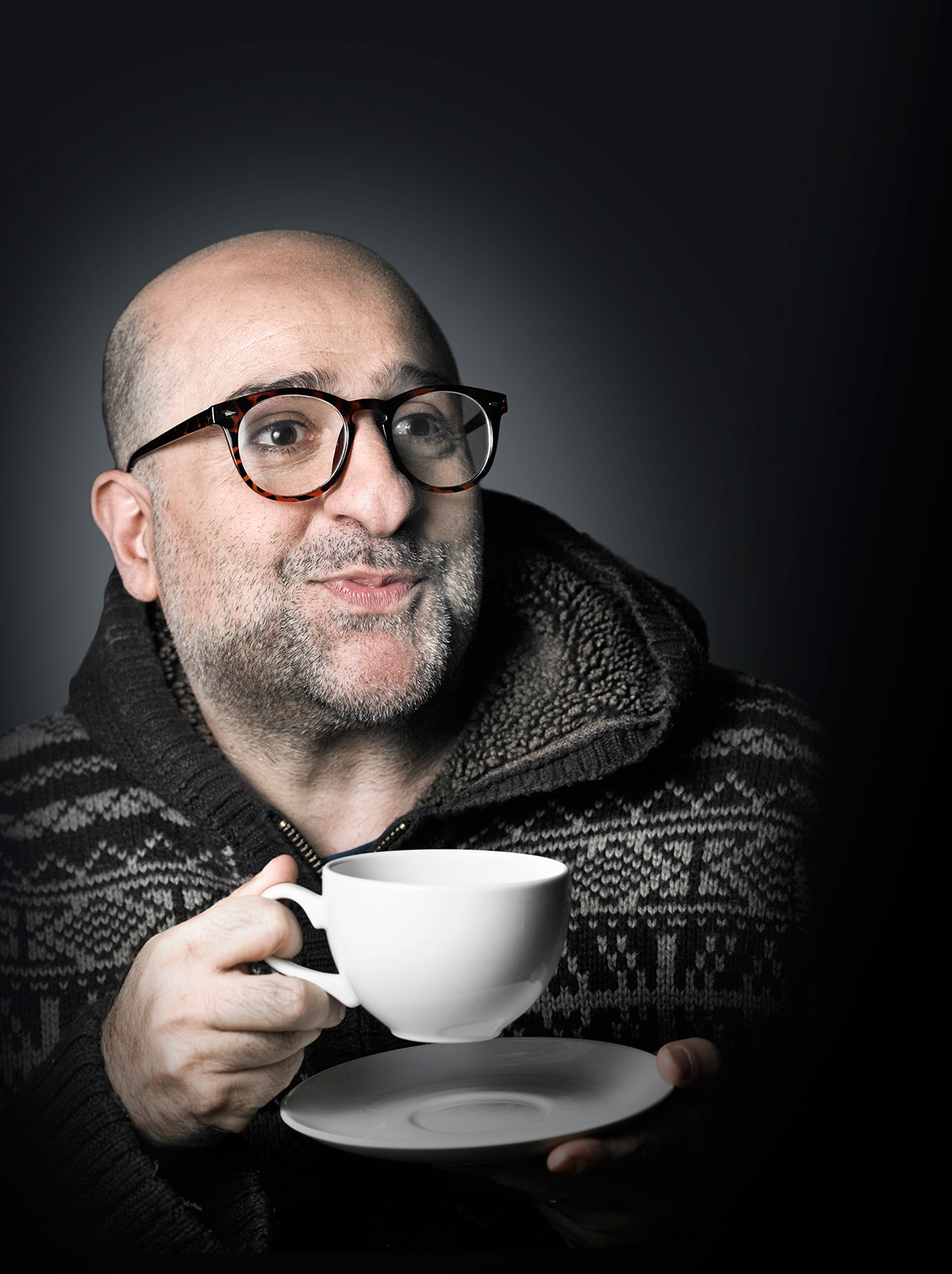 Omid bounded on to stage with an impish delight and gained an instant rapport with the audience. He spoke very openly about himself and his ability to offend people across the world - except the Jews; hence the title of the show.
He also spoke about the state of society in the UK and around the world. Ever insightful, he brought an interesting comparison of Middle America with Middle England and the rise of popularism across Europe. Donald Trump and Brexit were also mentioned but he made it clear he did not want to partisan, he sought understanding and unity rather than polarised opinions. There was a lot to laugh about it in this but there was also much to think about.
Speaking fondly about his manager, he told colourful stories about when he started in comedy and his growing awareness of the ageing process.
His act was an enjoyable, riotous rollercoaster ride, full of Omid's enthusiasm, energy and drive. He expertly changed gear and direction taking the audience on a really interesting journey. There were times when he skillfully dropped in a silly joke and a dance routine, to energise the crowd or create a break, before he started the ascent to the next thrill.
If you've seen Omid on TV before and you enjoyed it, get yourself along for the unrestrained, insightful, stimulating experience that is Schmuck For The Night, as it continues until May.
Reviewer: Alan Harbottle
Reviewed: 26th March 2017
North West End Rating: ★★★★