I won't lie, I hadn't heard of Bridget Christie until yesterday, I just really love to see funny women doing their thing. I can't help but think my life is now a little richer after having seen her on stage. What a truly hilarious, intelligent and all-round likeable woman.
Bridget is funny before she even steps on the stage, (even her own introduction had us all in hysterics) and her energy from the moment she bounded onto the stage did not waver once. Bridget's facial expressions, the way she will cut herself off mid-sentence and her readiness to laugh at herself really made the audience love her.
Don't get me wrong, she is not just a fuzzy, happy-go-lucky comedian, and in the first half she covered a hilarious commentary on feminism and some pretty hard-hitting comments about rape culture. The clever thing about Bridget is that she doesn't seem to just make cheap jokes on these topics, but goes entirely for irony and satire that landed perfectly with the audience.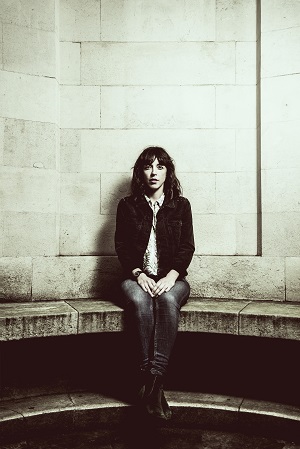 The second half of the show was "not" about Brexit, but was actually about Bridget's love of gardening. She certainly did not use gardening as a very clever, apt and hilarious metaphor for immigration and she absolutely did not get off topic and start ranting about various ridiculous members of the government.
Although Bridget is very clearly very left wing (although isn't actually a fan of Corbyn) she is also very respectful of other views and you can tell that there is nothing but love. When she gets on a rant she really goes for it and it's hard to stop laughing but you can't help but be inspired by her passion.
There is a particularly hilarious impression of Russell Brand that I could have watched all evening as well as some hysterical stories of past shows. None of Bridget's jokes were offensive or too crass, and every single one landed exactly where it was intended.
I would like to point out that myself and my guest were probably on the younger side of the audience, being in our mid-twenties, and perhaps there were a few references that we didn't quite get, but otherwise, it was just our type of comedy show.
I would even go as far as to say that I think we have found a new favourite comedian and will be back to see her again!
Reviewer: Codie Louise
Reviewed: 6th May 2017