With Edinburgh Fringe just a couple of months away, I thought it would be the perfect time to go down to the Comedy Store and catch the always fun, always different 'New Stuff' show which features established comedians trying out their new routines, getting a sneaky preview before Edinburgh in August.
The show is compered by the very laid back Toby Hadoke, Toby feels like the kind of character you find at a country pub after a cricket match reeling off anecdotes, and I get that impression of him as he looks so comfortable on the stage as he delivers witty remarks and audience interaction.
Now with a new stuff show, some of the material is lacking, some needs work and some is already absolutely hilarious, in the first half; I was particularly impressed with well known 'manc' comedian; Tony Burgess who gave an intensely descriptive account of a family Christmas in 2003 which proved amusing, and he really drew you into his routine which is a gift that many comedians are unable to do, I was also taken back with the talent of Phil Ellis who gave a slightly absurd but wonderful set which included props, music and some audience participation that was sheer gold, a very talented comedian who I had not had the pleasure to see live before but look forward to seeing him live again and again in the future.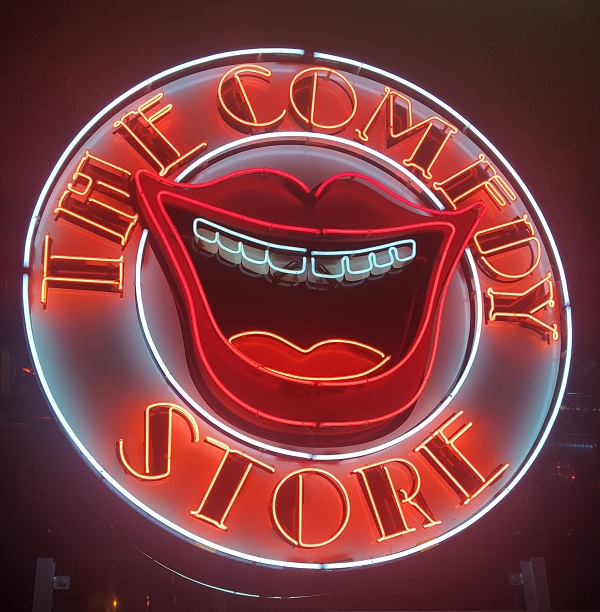 The second half was much the same and provided some awkward moments of silence but for the most part, provided lots of chuckles and a few belly laughs.
The eccentric Harriet Dyer opened the second half with a zany set which involved her galloping around the stage and her nonsense brought in some big laughs, followed by a bevy of comedians all completely different and bringing something totally different to the night, American comedian 'Chelsea Hart' slightly missed the mark with the northern audience and seems more comfortable with a London audience but that was not a problem for the closing act; Daliso Chaponda now famous for his gold buzzer audition in this year's ongoing Britain's Got Talent, he provided an amusing set of new material with most of it proving a hit.
'New Stuff' is always going to be a bit hit and miss but when you get the hits, it's worth watching the rest, a great raw night of comedy.
Reviewer: Max Eden
Reviewed: 14th May 2017