There's always one thing you can count on at the Comedy Store in Manchester... that your going to have a good old giggle.
It was no different for Friday Night's best in Stand Up which had me laughing in the first few minutes and then I don't think I stopped till the interval.
The MC for the night was the very funny, very talented Jimmy McGhie who immediately made the audience feel at ease and got the audience ready for a night of comedy, McGhie was brilliant at getting the audience to feel part of the show and there was some brilliant audience engagement as a party from Rochdale play along and act up right from the get go.
First on the bill was Irish comedian; Andrew Ryan who interacted with the audience and delivered some very funny material especially a story about becoming Gluten Free and the difficulties that faces for an Irish person, with the discovery you can't drink Guinness, his delivery was good and apart from a couple of jokes that tanked, it was a good set and he had the audience hooked with his cheeky Irish presence.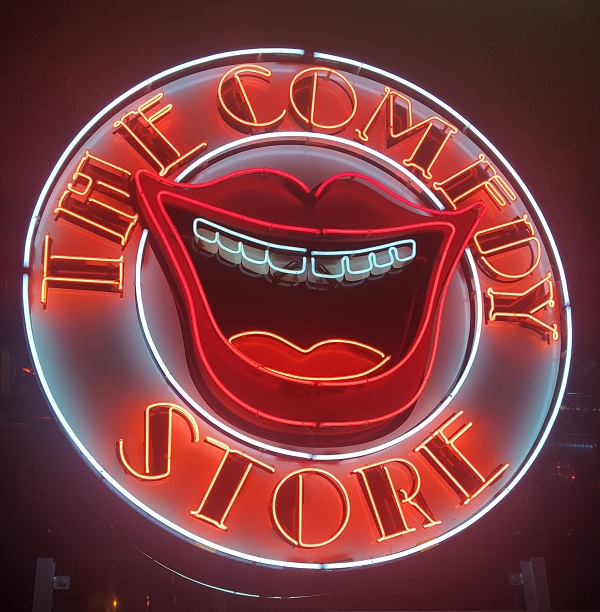 Closing the first half was the extremely talented Ian Stone who most will know from regular appearances on Mock the Week and other TV shows, he delivered a fantastic routine and it came across effortless as he shot down hecklers and kept the whole audience laughing throughout his set, his style of comedy was very laid back and the audience really responded well to it.
In the second half, Jimmy McGhie got the audience back into high spirits after the interval and the discovery of a yank amongst the audience provided abundance of material for most comedians this evening, with lots of mentions of Mr Trump, it's done in a friendly manner as always from the northern comedy establishment, there was also some interaction with couples who were on their first and second dates at the venue which provided even more material for McGhie.
The next act to the stage was the rather confident Imran Yusuf who entertains the audience with his political observations and his take on all that's happening in the world today, it's a witty set but comes across a little bit preachy at times but that's just his style of comedy.
Closing the Friday night show was the slightly bizarre eccentric Markus Birdman who delighted the audience as he reeled off all sorts of weird and wonderful anecdotes and tales.
Verdict: The Comedy Store is 'THE' destination for comedy in Manchester, another thoroughly enjoyable night at the store.
Reviewer: Max Eden
Reviewed: 30th June 2017