In her own words comedian Shappi Khorsandi certainly identifies with the title of her show Mistress and Misfit. However, as well as a comedy show it serves as a tribute to Emma Hamilton; the mistress of Horatio Lord Nelson.
Many people may recognise Khorsandi from the latest series of I'm a Celebrity Get Me Out of Here. An experience she doesn't recall with much fondness, nevertheless it was interesting to hear her tales, most notably listening to the other 'celebrities' having a discussion about when they first realised they were famous.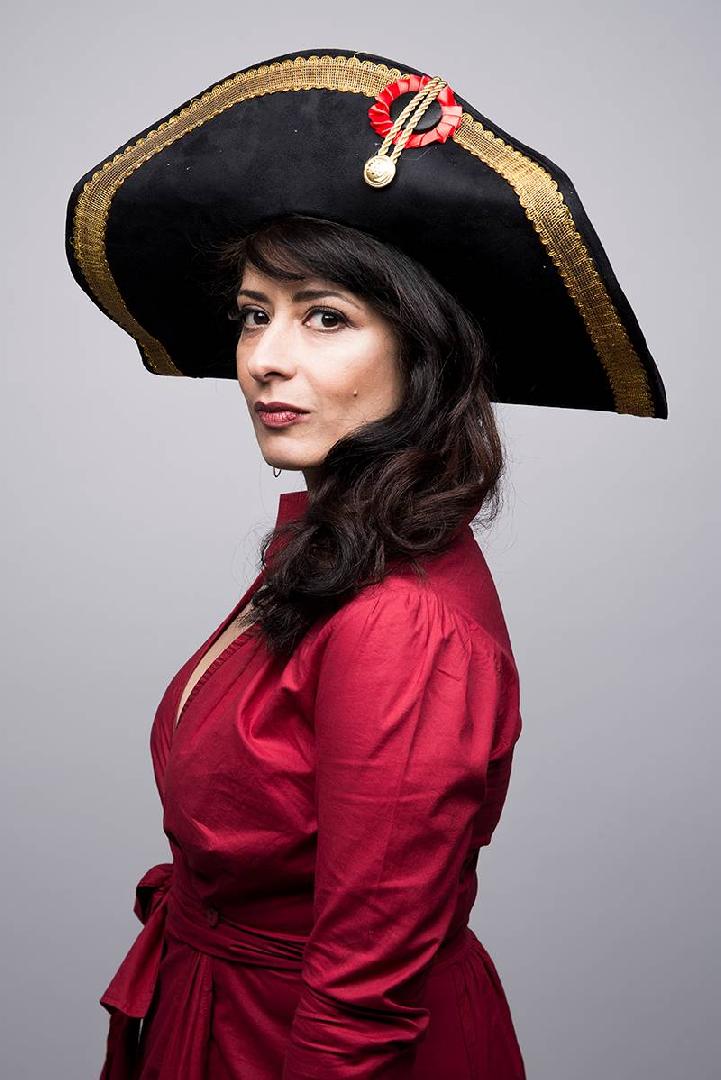 Khorsandi recalls a time when she was in Calais helping with the refugees and spotting Jude Law there. However, she was rather embarrassed when his mistook her for one of the refugees. Coincidentally this was the place where Emma Hamilton died.
Emma Hamilton was known for being the portrait artist for George Romney. Khorsandi also has some experience of being a portrait model, albeit for a group of GCSE students who were too afraid to look at her.
What is remarkable about Khorsandi is that she doesn't want expectations from society to define her. Nothing says this clearer than when she withdrew herself after being nominated for BAME awards for novelists. She simply did not want the colour of her skin to define how good her book was.
Perhaps the highlight of the evening was when Khorsandi recalls a trip to the hospital for a colonoscopy procedure, where the nurse she meets is also from Iran and is a fan of her father's work. However, it's the Chinese girl who helps her fill in the forms that makes the lasting impression.
Reviewer: Brian Madden
Reviewed: 1st June 2018
North West End Rating: ★★★