All Stars of Comedy is a star-studded line up of comedians headlined by SLIM. The show is full of laugh out loud moments that will have you laughing until your belly hurts. Hosted by the talented Aurie Styla.
Many people may recognise some of the comedians in the show from the UK Comedy Circuit or Def Jam Comedy. However, I think for most it was their first time seeing these comedians perform.
First up is ADOT from Nigeria who does a great job of blending his African humour for a British audience. His tales of going on a first date and his ludicrous reactions had the audience in stitches.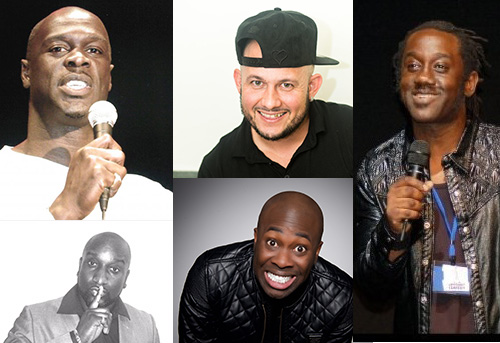 Will-E was next to the stage and from the get go it was clear he wasn't afraid to go beyond PC. He took a risk with his material, which was naughty and crude in places but the audience really enjoyed it.
After the interval Kevin J took to the stage to perform his material which mainly consisted of growing up in Tottenham and being in a minority as a white person.
The headliner for the evening was Slim and he did not disappoint. His stories about being bus driver and his children has the audience howling from beginning to end.
However, for me the highlight of the show was Styla was acted as the MC for the evening. He involved the audience which made the show even funnier. He knew how to deal with hecklers in the audience who could potentially annoy everyone and turn it into a joke and make everyone laugh about it. He kept the energy up all night, despite the warm conditions and late finish.
All Stars of Comedy is a good evening out. Like all comedy you need to come with an open mind. Some of the jokes are a bit random, but that's what comedy is. I would recommend starting earlier as 11pm is a very late finish.
Reviewer: Brian Madden
Reviewed: 29th June 2018
North West End Rating: ★★★★