Is Danny Baker an official National Treasure yet? If he isn't, he must be very high on the waiting list. His forty-year career, from an unlikely beginning as a precocious writer on the New Musical Express, to TV personality, Letterman-style chat show host, radio DJ and celebrity auto biographer has given him a seemingly bottomless fund of anecdotes, and he uses them to great effect in this one-man show, which entertained a packed audience at the Lowry.
Baker's humble south London roots show through in everything he does. The title of this show, "Good Time Charlie's Back!", has a suitably nostalgic air, and follows on from his sell-out "Cradle to the Stage" show, based on the first volume of his autobiography, and which also became a well-regarded TV serial.
Baker's material is his own life, and the show is simply him telling stories about his experiences. There's no script, and he genuinely seems to be making it up as he goes along. This could be a recipe for disaster, but Baker is a real raconteur of the old school. He knows how to engage and hold an audience, and how to wring the last drop of juice out of every tale he tells. Of course, it helps that, in his wide-ranging media career, he has met any number of star names, and enjoyed many escapades with them.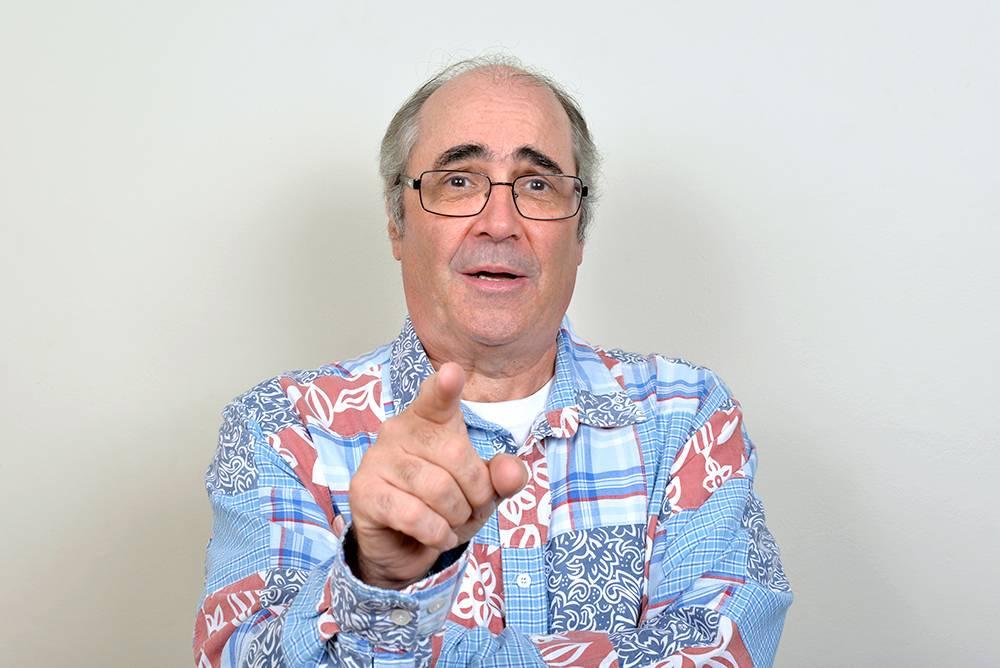 The formula couldn't be simpler. Baker stalks the stage, relentlessly walking back and forth while he addresses the audience on a topic suggested by a photograph projected behind him. He's like a very accomplished jazz musician, improvising an extended riff on whatever the photo suggests. The topics for this show revolve around a period from when he left school, aged 14, to his initial burst of TV fame as a star of London regional programmes, via championing punk rock in the underground magazine Sniffin' Glue, and working for the NME. That's roughly fifteen years of his hectic career, but it provides no more than a framework. Digressions abound, one story suggests another, and the pace never slows in a show that lasts a good three and a half hours.
If there's a theme, it's that Danny Baker is the kind of man to whom things happen. Time and again, he seems to have been in the right place at the right time, whether it's bumping into John Lennon in New York, or meeting a TV producer looking for a presenter at a party. What shines through it all, though, is his sense of identity, grounded very firmly in his upbringing on a Bermondsey council estate, which he refers to frequently. It provides him with a wealth of material, particularly in the form of his father, Spud Baker, whom Danny clearly adored.
Baker is 61 now, and a cancer survivor, but that hasn't slowed him down a bit. The stories come thick and fast, delivered in his characteristic motormouth style, the situations acted out with energy and wit, leaving a packed Lowry audience rocking with laughter throughout. So, if you want to know Joe Strummer's most unappealing personal hygiene habit, or how the Jackson brothers treated Michael, or the real reason Paul Gascoigne missed an England game, this is the man to see. Or maybe not, because this is clearly a show that could be different every night but will always offer a series of matchless stories from a very remarkable life. Danny Baker has struck gold with this format, and by the end of the show, we are only halfway through his life so far. As he hinted tonight, there's a lot more to come, and this master story-teller will doubtless continue to delight audiences with tales of his remarkable life in future instalments.
Reviewer: Rob Spence
Reviewed: 21st July 2018
North West End Rating: ★★★★★