I will start by saying that this is no ordinary run of the mill stand-up show!
Adam Kay has worked on the front-line of medicine experiencing the highs and lows that come with dealing with people at their most vulnerable. This can be both side-splitting and sad in equal measure.
During the show he uses his diary which he wrote through his career, beginning as a Junior Doctor and rising to the level of Senior Registrar.
In 2004 he began his training as a Junior Doctor working for the NHS after studying medicine. He wrote his diary to reflect on the time spent working as a House Officer with long shifts working in A&E and after a year, he was promoted to Senior House Officer and decided to specialize in Obstetrics and Gynaecology (or brats and twats as he calls it).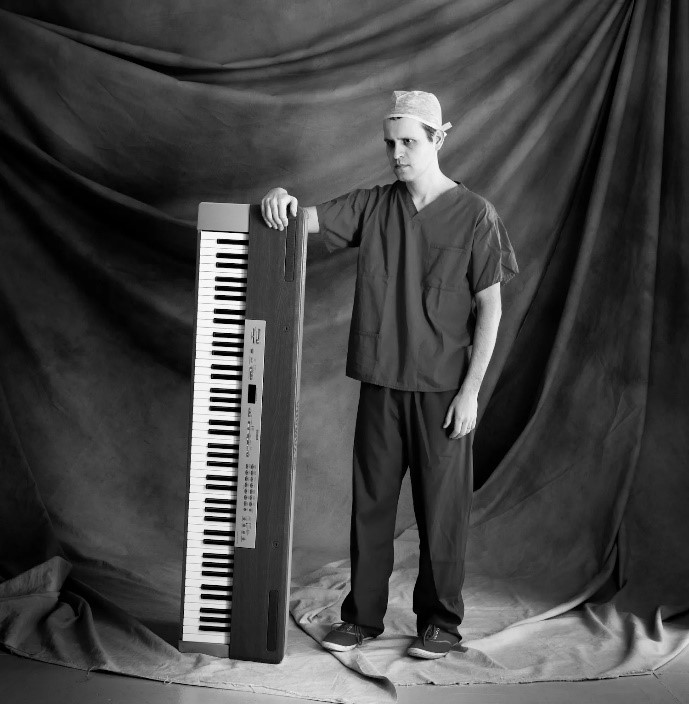 He naturally moves at a fast pace, using music to break up the rhythm of the show with such themes as 'What do Anaesthetists do when the patient is asleep?' and 'The Menopause is coming around'.
There is a game of 'guess the chorus' where he sings about the symptoms of a condition and we must guess what it is. He presumably knows there will be a contingent of Doctors in the audience, so he quickly ascertains which specialists are in the crowd.
His humour is infectious and there are times when I was glad that I didn't bring my mother! There is a feeling that you shouldn't really be laughing at some of the stories (No, he can't really say that!), but it's just so goddam funny!
Aside from the comedy, there is a more serious side to his diary. It is reminder that his life as a Doctor was bitter sweet. Whilst the comedy is a type of gallows humour, there is also a reminder that his book covers his real life and the life of his patients. He shares his exasperation of politicians and their treatment of Junior Doctors. He aims to make people realise that Doctors are human beings with feelings and lives of their own.
We are left with a sense that we have enjoyed an evening which is funny and thought provoking and whilst it may tickle your funny bone when looking at the lighter side of life, there is also a darker side that is kept hidden by these stoic professionals.
To book tickets for Kay's next show at The Lowry on the 28th January 2019 visit https://goo.gl/SXaVHR
Reviewer: Caroline Worswick
Reviewed: 7th January 2019
North West End Rating: ★★★★