Improvised comedy can be a tricky one to pull off, and believe me, I've seen my fair share of awkward exchanges, dead silences, and jokes that go down like a lead balloon. Thankfully, the team at Comedy Sportz have got it down to a fine art.
The studio at the King's Arms is very intimate space, with cast and audience all seated together, but this creates a wonderfully welcoming and friendly atmosphere. In fact it felt as though I was just watching a group of mates having a laugh - and what a laugh we had. The cast of Jade Fearnley, Rachel Wareing, Lukas Kirkby, Darryl Fishwick, Vicki Mitchem and Sean Mason work so well together, with fantastic chemistry. They were clearly having fun, and so were we.
The concept of the evening is simple - a guest monologist is given key words from the audience, which he incorporates into a few minutes of comedy material. The players then seamlessly develop parts of this material into a series of improvised scenes. The monologist this week was Geordie lad, Rahul Kohli, who despite being given challenging key words such as 'camel', 'egg-timer' and 'pumpkin', managed to link these into his favourite topics of current affairs, religion and conflict in the Middle East. Kohli seemed more comfortable when able to utilise his well-rehearsed material, and struggled a little with the improvised nature of the evening, but his amiable nature and cheeky charm had the very supportive audience on side.
The six players effortlessly took us through a huge variety of scenes, becoming a wide range of characters from one-legged prostitutes, cats, and ghost children! They each had their own unique style and sense of humour, meaning there was something for everybody. Fearnley was a personal favourite of mine, who threw herself into every scene, and clearly just has funny bones! Fishwick's slightly creepy and dry wit also had me almost crying with laughter. The team are absolute professionals, taking interruptions such as loud music and smashed glasses in their stride, and not using too many in-jokes as to alienate the audience.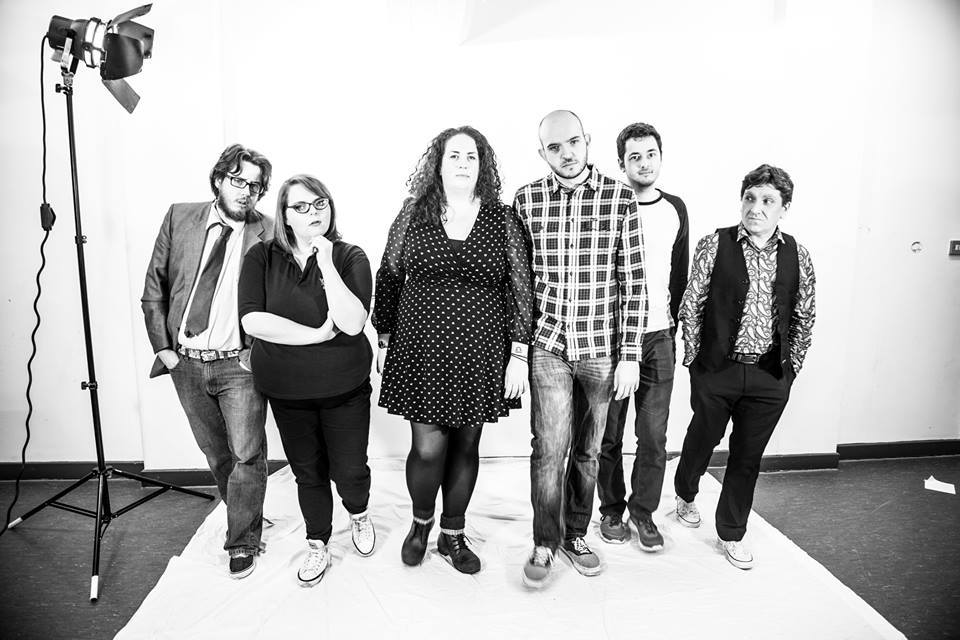 Special mention must go to Brainne Edge, operating sound and lights, who has the most beautiful multi-coloured hair I have ever seen! The timing of the lights dimming between scenes was perfect - stopping the players at the opportune moment before the scene plays on too long and the audience get bored. However it was very disconcerting to be plunged into complete darkness at the end of each section!
The team have certainly earned their title of 'North-West's top improvised comedy troupe', and looked to be having so much fun that I just wanted to get up and join them! And in fact, maybe I will, as the group offer workshops and improv courses for every level from complete beginners up to comedy experts! All details can be found on their website at www.comedysportz.co.uk.
Let's See What Happens is performed on the first Saturday of every month, and at just £3 a ticket, is an absolute steal. The group rotates their actors, and has a different guest every month, so you are guaranteed a completely different show every time. I for one cannot wait to see what happens next!
Reviewed: 6th February 2016
Reviewer: Poppy Stewart