Comedy is one of the hardest and most gruelling jobs one can do, and tonight I got to see probably one of the most hard working comedians on the circuit; Richard Herring.
Herring has been on the circuit for over a decade and his routine would usually consist of single life stories and quite edgy jokes and gaffs, a comedian who has never reached mega fame and stardom like some of his comedy chums but has usually provided some really good, proper funny material. So I was really quite excited and intrigued to see how his comedy act would fair now he has settled down with a wife and a new-born baby.
As Herring took to the stage, you could tell, he was a seasoned comedian who knew how to welcome a room, you immediately felt at ease in his presence, like you would an old friend. At this point, you want to listen, you want to hear him retell funny stories and weird scenarios and you want to laugh, as the routine progresses, your willingness to do these things does diminish.
Herring starts the set by saying that this tour is not all going to be about his baby, he even joked that 'he's not one of them comedians that talks about their kids all night'. This was not the case, and it shouldn't have been a bad thing if he did talk solely about his new-born and how he's coping because comedy is best when it's based on true life events, you normally write what you know.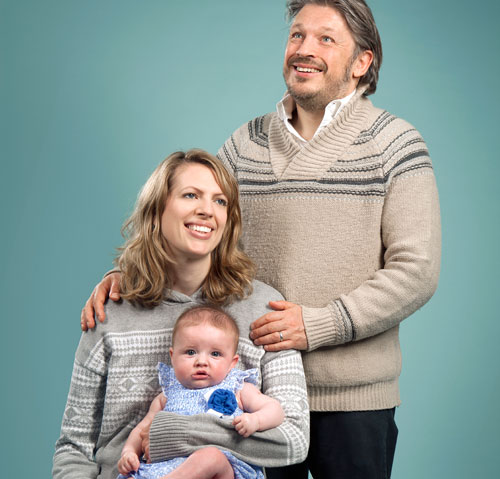 The material wasn't his best and one which I don't think Herring felt partially at ease performing, this is not the sort of humour normally associated with Herring, and that wouldn't be a bad thing if it was excellent material and executed well but to be honest, as much as I really wanted it to be, it wasn't.
Herring's best moments were when he would go off baby topic and stick to what he does best, a routine about a joggers t shirt was funny, and funny in only a way Herring could make funny, and would have loved to seen and heard more of that kind of humour, his humour. What I have always admired about Herring apart from his persistence, is the amount of detail he puts into his gags, he will go to extreme detailed lengths which can make an ordinary joke, a belly laugh joke in one swift move, which was the case when talking about a doormat at his mum and dads.
There were funny moments tonight but they came two and far between, the rest of the show was filled with nursery rhythm novelties and a good 10 minute segment of the show when you felt like you were at a sales seminar, Herring went through all his old merchandise trying to sell it to the audience, selling previous tours recordings which obviously didn't have a bizarre sales pitch in the middle of the show, I can't see how a DVD of tonight's performance would sell with that in the middle of the show, it's like buying a recording of a shopping channel.
I didn't want to give a negative review for this genuine likeable guy but the show fell short of my expectations and what I had come to expect from Herring. But what you can't take away, is how hard this man works, whether it's starting a kick starter campaign and posting podcast content online nearly every day or the fact that after the show, he's in the lobby selling off his own merchandise and I hope that Herring can go back to his comedy roots which is what his audience loves.
Reviewer: Maxwell Eden
Reviewed: 19th February 2016