Ok, I have a confession to make. After firstly confusing Rob Delaney with Rob Beckett, and then watching his performance on Netflix to prepare for this evening, I was really dreading this show. His humour is not to my taste at all, and his Bowery Ballroo, material for a US audience was almost excruciatingly unfunny. I'm glad to say tonight massively exceeded my expectations.
The gig was played out to a half‐full crowd in The Lowry's Quays Theatre, which thankfully didn't smell half as bad as last time (although there was a musty, sickly scent that I can only describe as 'Megabus'). Opening the show was Manchester's own Hayley Ellis, who had her work cut out for her warming up this crowd. I personally really enjoyed her friendly demeanour and stories to tell, she is the sort of person I would love to go for a drink with! However she was often met with awkward silences from the audience, achieving laughter only with smutty material and sexual references that obviously played to Delaney's fan base. I loved how candid she was about her struggles with anxiety, and a highlight was certainly her exchanges with Melanie, or 'Mels' in the front row.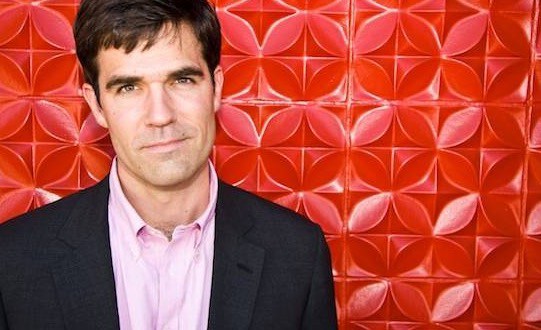 After a short interval we were treated to the main event, Boston boy Rob Delaney. He has a very relaxed style, and drawling tone, a stark contrast to his support act. Now living in the UK, Delaney mainly spoke about his wife and three small children, which was warmly receives by the parents in the audience. As expected there was a lot of swearing and sexual content, but all done so conversationally as not to appear smutty at all.
What really struck me is how honest and open he is as a performer. He jokes about subjects that we rarely are brave enough to discuss in public, but he has no shame whatsoever in talking about sex or his many, many stories about masturbation.
Unfortunately, having only watched his Netflix performance the night before, I was disappointed in him recycling some of his old material. I get that comedians reuse jokes all the time, but it was from three years ago! He also slipped in many US references that were pretty much lost on this English crowd. In contrast, the British references that we were able to appreciate went down a real treat.
There were clearly some super fans in the audience who were crying with laughter at times, but I wasn't personally bowled over with the performance. It's certainly not one for anyone of a prudish nature, or if you don't enjoy a good swear! Would I see him again? Maybe, but I wouldn't go out of my way to get tickets.
Reviewed on: 8th March 2016
Reviewed by: Poppy Stewart