Sean Lock is a fifty something comedian who made his stage debut over fifteen years ago, and is often seen on comedy panel shows such as Q.I. and Argumental although he is probably best known for his role as a team captain on 8 Out of 10 Cats which began in 2005. Sean Lock is held in high regard in the comedy circuit and attributes his influences to Eddie Izzard, Frank Skinner and David Baddiel.
As well as writing his own material, Sean Lock has also written comedy material for Bill Bailey, Mark Lamarr and Lee Evans. He won a British Comedy Award in 2000 for Best Live Comic and on Channel 4's 100 Greatest Stand-Ups, he was voted the 19th greatest Stand Up Comic in 2010.
With all of this recognition, and the fact that I have seen Sean Lock many times on comedy panel shows, I eagerly anticipated this evening's visit to the Lowry in Salford.
The Lowry in Salford is a purpose built venue with several auditoriums varying in size. Tonight's performance was held in the biggest of them, The Lyric Theatre with a capacity of around 1700. With the exception of a few empty seats, the auditorium was full of people. The audience ranged. There were young couples, old couples, groups of men, groups of women, and to my surprise, a few families with young teenagers. I wondered about the content and whether it would have been appropriate for children. Thankfully, keeping in the tone of the tour name of Keep It Light and with the exception of a few profanities, the content remained largely light hearted and would be unlikely to cause any offence to the audience.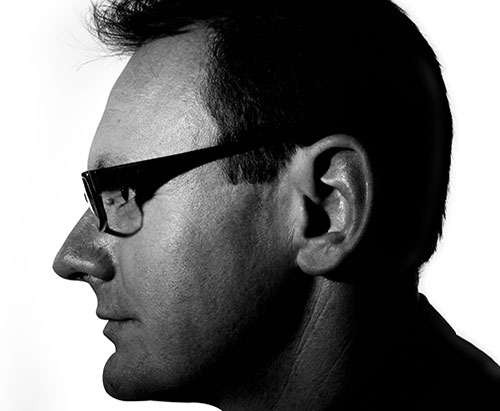 The first part of the show included a little bit of observational humour to warm up the audience which then changed into the youth of today and society's addiction to technology. In all honesty, although it was funny, there were no real laugh out loud moments for me in the first half. Most of the audience could identify with the content in one way or another and Sean Lock did an okay job of making it funny but I was a little underwhelmed.
The second half was so much better. I laughed all the way through listening to his take on growing older, mid-life crisis and the reverse bucket list. I was really happy to have found this second part so funny because I would have been really disappointed if a comedian that I have watched for many years on the small screen, was unable to translate his humour to me on stage.
The staging was minimal. A table with a bottle of water on it but I liked that. Stand-Up comedy should be just that and I'd be a little concerned about a comedian's ability to make me laugh if they took themselves so seriously to care about what the stage looked like.
Overall, I had a nice evening. I like Sean Lock. I'm not sure I would rush to buy tickets to see him live again but I'll definitely keep watching Dave. Tickets for Sean Lock's Keep It Light tour can be found at www.offthekerb.co.uk
Reviewer: Annellen Fazackerley
Reviewed: 9th May 2016