Howard Breton's new adaptation of a 19th century Swedish play is more than an everyday tale of mistress and servants.
Miss Julie was originally written by August Strindberg, and contemporary of Ibsen- which might give you a clue to the raw and cruel nature of the characters.
This is a story of survival of the fittest – and that does not hold well for the upper classes that have ambitious servants like valet Jean determined to break through the glass ceiling of the position he was born into.
James Sheldon as Jean is charming and brings the audience under his spell that he knows right from wrong, love from flirting and is a good man. Like his mistress Miss Julie and fiancée, the cook Kristin we are led into a deception, which Jean creates to better himself.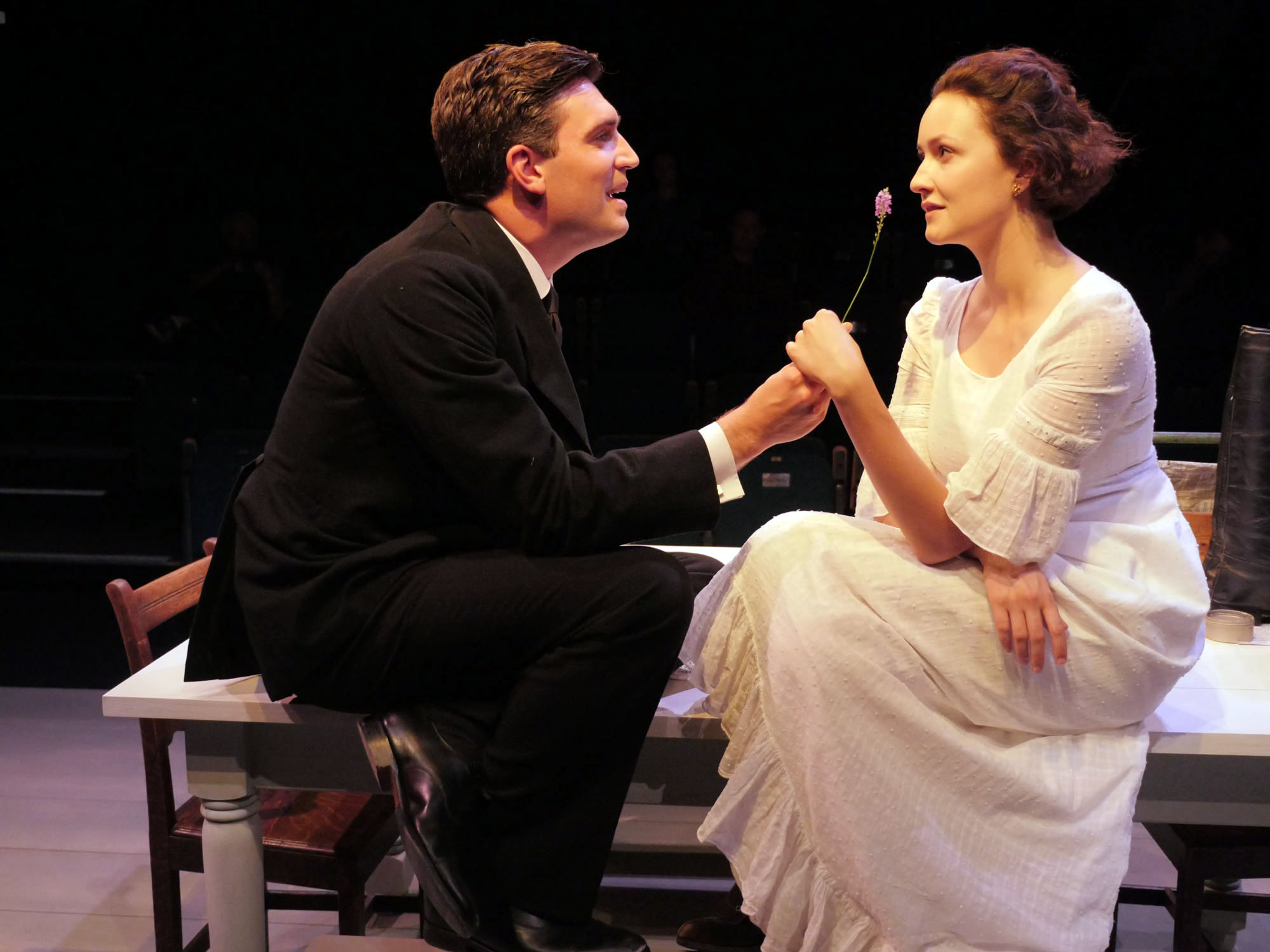 Charlotte Hamblin as Miss Julie gives a passionate performance, and takes us on her journey that leads her to a cul-de-sac of despair and madness.
Izabella Urbanowicz as the put-upon Kristin gives an excellent performance, representing the status quo of master and servant. She creates a tableaux of domestic servant life, setting the scene for the dramatic twists of fate which take place on the topsy-turvy day of Midsummer.
This play is not for the faint hearts – the fate of the little songbird captures the pain of this tale.
Though showing the grotesque underbelly of polite society, and how little removed the respectable are from animal behaviours, this is a beautifully produced play. However, it is no romance – offal, smoking and drinking, hatred, madness and betrayal. No one comes out of this tale well.
This is a well-cast production of a new adaptation – yet don't expect a walk in the park.
Miss Julie by August Stringberg runs in The Studio, Theatre by the Lake until November 3rd.
Reviewer: Katie Chesworth
Reviewed: July 2017
North West End Rating: ★★★★