Theatre by the Lake has launched their summer season with a roar of laughter with the Goodale brothers' play featuring PG Wodehouse's upper class comedy characters Jeeves and Wooster writes Karen Morley-Chesworth.
David and Robert Goodale have created an amazing stage comedy for just three actors – and you couldn't have found a better trio to play all parts of this play within a play.
The evening opens with Wooster on an empty stage set – which becomes the backdrop to a versatile set design.
Designer Colin Falconer has captured the feel of the roaring 20s with his versatile set, which at times is the fourth actor on the stage. And the costumes are equally period perfect, a great job done by costume supervisor Claire Nicolas.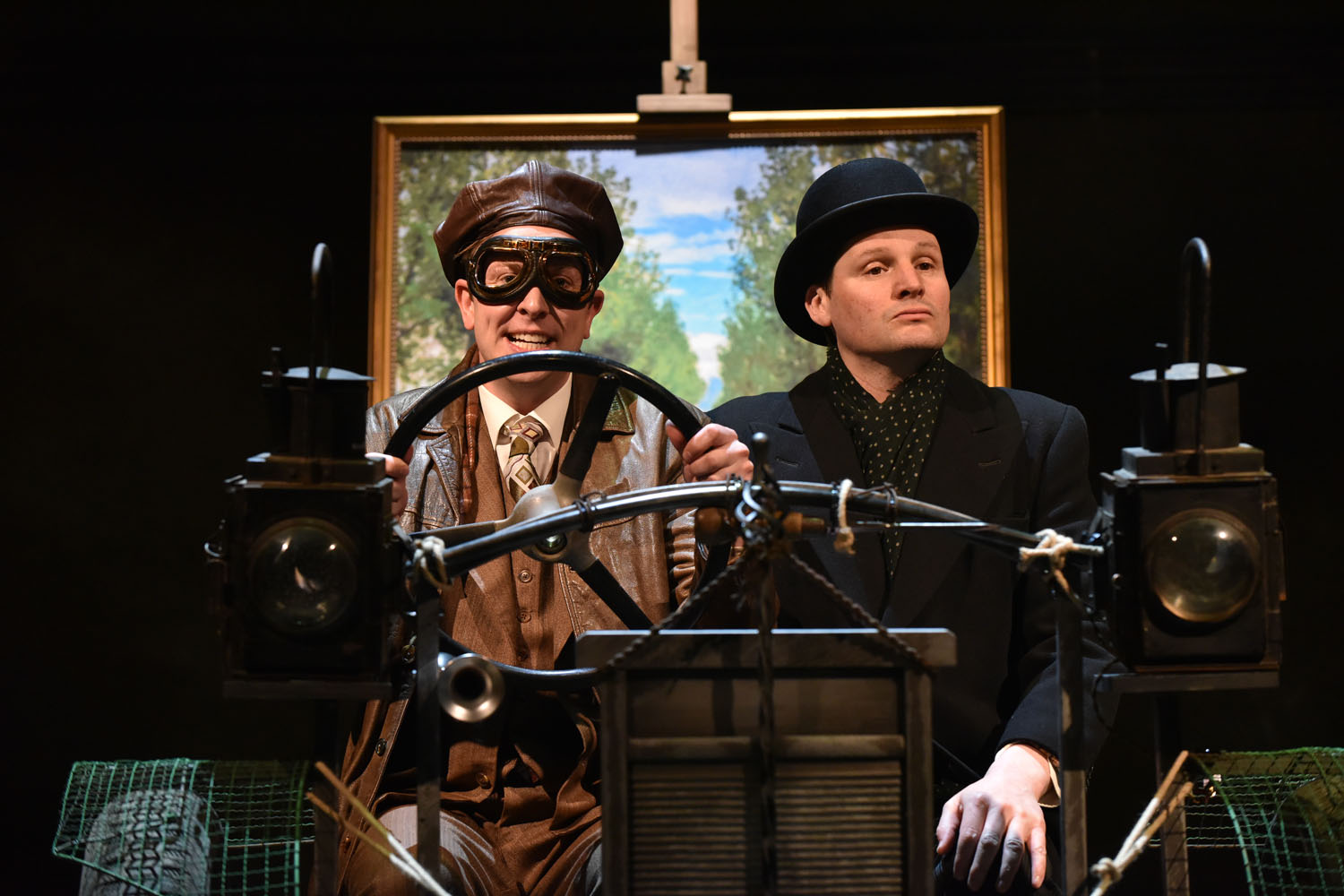 Thomas Richardson as Bertie Wooster has decided to tell his tale of hoots and jests to a packed theatre – simple. However, as he begins his 'stage show' his butler and saviour Jeeves brings together the set and fellow gentleman's gentleman Seppings to act out the other roles.
Richardson plays the upper-class wit you can't help loving to perfection and Theo Fraser Steele is the ideal antidote to his master's frivolity.
James Duke makes a welcome return to Theatre by the Lake's rep again, as Seppings – however it is his role as Wooster's Aunt that showcases his comic timing.
Steele also swops his tail coat for a chic, silk ladies outfit to play his best friends fiancé – and at one stage plays both parts in one hilarious scene.
There are so many highlights to this production – from the bath scene to the car journey to the county house where Wooster has been sent to steal a silver cow milk jug.
As Duke provides the sound effects for the car journey, his physical comic genius comes to the fore – a classic piece of comic acting that still makes me chuckle, just thinking about it.
The finale scene captures the fun and pleasure of the whole evening, with the audience clapping along with the amazing music and brilliant dancing. Choreographer, Zoe Leigh Gadd has done a brilliant job with this micro-cast that fill the stage with pure joy.
Director Philip Wilson has created a masterpiece. This is a beautiful production to sit back and enjoy. Unmissable. I can't wait to see the rest of the season.
Jeeves & Wooster in Perfect Nonsense runs in the Main House, Theatre by the Lake until 27th October 2018. https://www.theatrebythelake.com/production/17316/Jeeves-Wooster?startdate=2018-5-26
Reviewer: Karen Morley-Chesworth
Reviewed: 26th May 2018
North West End Rating: ★★★★★